Why the gambling industry faces an uncertain future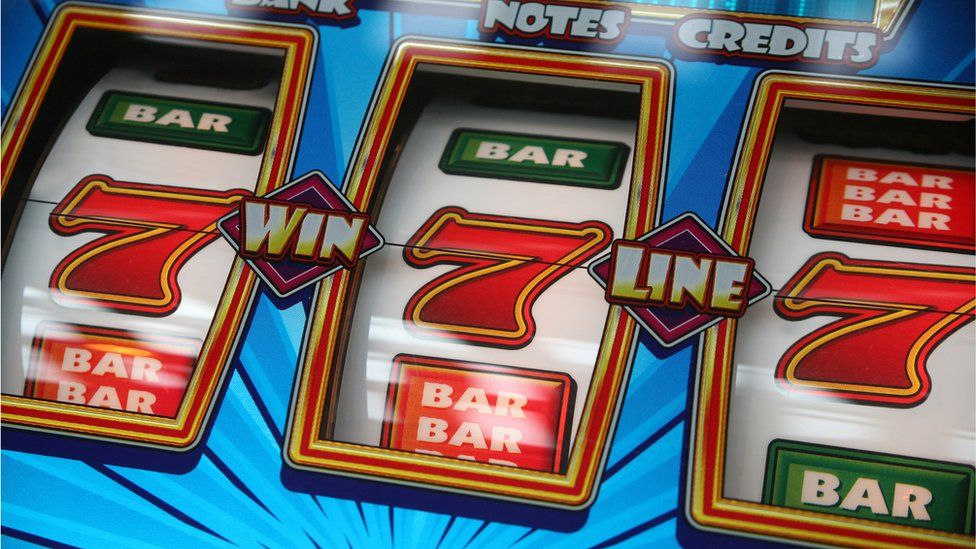 Regulators are taking a tougher stance on the gambling industry, with proposals to restrict gaming machines and gambling advertising. In this tougher climate, what does the future hold for betting firms?
Viewed through one prism, gambling has been one of the UK's greatest business success stories, employing more than 100,000 people and contributing £2.8bn to the public purse last year.
But for many this has come at far too high a price, in terms of the impact on the lives of those who find their habit hard to control.
High Street bookmakers are holding their breath. The government will soon announce the results of a review into the gaming machines or fixed odds betting terminals (FOBTs) that drive a huge proportion of their profits in stores.
Gambling charities would like to see the stake on these machines cut in order to curb problem gambling.
Bookies say if the results of this review are too punitive, there'll be thousands of shop closures, jobs will be lost and the economy will suffer.
The outcome signals a pivotal time for the industry.
The Gambling Commission is toughening its approach, ramping up the number of enforcements it is taking against companies who don't toe the line.
And with news of these fines, the public backlash against gambling adverts and the adverse publicity surrounding FOBTs, the reputation of the industry has suffered.
As all eyes are on the betting shops, as with so much of the High Street, the big shift in the gambling industry is towards online.
In a digital age, "all of us are now carrying a gambling machine in our pockets, making gambling more accessible than ever," says Mark Etches, chief executive of the charity Gamble Aware.
The latest statistics from industry regulator the Gambling Commission show that a fifth of us have gambled online in the last four weeks. Last year the sector made £4.7bn from online bets out of a total of £13.7bn for the industry.
The Remote Gambling Association says there are two improvements to protect players in the pipeline. In the spring a national self-exclusion scheme, GAMSTOP, is coming in which will be a licensing condition for online operators.
This will allow people to block themselves from any online gambling operator licenced by the Commission. And they're using behavioural analytics to advise their members on how to spot problem gambling.
Gamble Aware would like to go further, saying: "There is no limit to stakes and prizes, which we think is unacceptable. We've also called for a ban on the use of credit cards for online gambling."
Gambling advertising is also firmly in the regulator's sights.
The industry is banned from advertising in or around programmes aimed at young people, and voluntarily doesn't advertise before the 9pm watershed. During live sport though, as any fan could tell you, the gloves are off.
Recent BBC research found that 95% of British football matches on TV featured at least one gambling commercial during ad breaks.
Many foreign companies even sponsor UK football teams as a way of getting round strict gambling advertising rules in their own country.
Huddersfield and Newcastle are sponsored by Ope Sports and Fun88 (both Chinese gaming companies), while Crystal Palace shirts bear the name ManBetX, a Filipino firm.
"We, and the Advertising Standards Agency (ASA), have had to take action against misleading marketing practices, deeply irresponsible advertisements published by affiliates, and the proliferation, on operators' websites, of advertisements of particular appeal to under 18s," it says.
"This situation is not acceptable and is damaging trust and confidence in the gambling industry."
At the start of April, new standards for gambling adverts come into effect. The Committee of Advertising Practice will ban adverts creating a "sense of urgency", for example saying "Bet Now!", or those that trivialise gambling.
And later this year more guidelines will be published focusing on protecting young people.
This could go further. The Gambling Commission wants to increase its powers to fine operators who do not follow ASA rules.
Surprisingly, some gambling firms say they'd like to see more advertising regulation to bring down the massive marketing spend that has become the norm across the industry. The argument goes that if everyone had to stop, they'd spend less.
Once the FOBT stake result is published, we are likely to see more consolidation in the industry. Will Hawkley, global head of leisure at KPMG, says it'll happen "very quickly".
"What the industry needs is that certainty. It will move forward and restructure. You won't see the end of the betting shop - there'll just be a lot less of them."
Online betting firm GVC has agreed to buy Ladbrokes Coral, however the final price will depend on the FOBT stake outcome. GVC will pay £3.1bn if the result is a £2 stake, but if it is £50, then the value of the deal will be around £3.9bn.
If the opening up of the sports betting market happens as expected in America, then the industry could become more global than ever before.
Analysts say casino operators in the US could look to UK companies to acquire sports betting expertise. While companies already on the ground in America, such as William Hill and Paddy Power Betfair, could benefit.
Moving forward, Clive Hawkswood of the Remote Gambling Association says the industry's image problem needs to be addressed.
"It is hoped that to some degree the conclusion of the current Department for Digital, Culture, Media and Sport review will draw a line in the sand and that any changes flowing from it will begin to improve perceptions. But everyone in the industry knows it will be an uphill struggle."
The latest Gambling Commission statistics contain a warning from Commission executive director Tim Miller: "We would urge all gambling businesses to be acutely aware that as their market grows so too will our focus on ensuring that consumers are protected."
Treading the line between keeping gambling "fair and safe" as is their motto, remains a high stakes game.