Gay wedding ban sparks cruise boycott call
By Chris Johnston
Business reporter, BBC News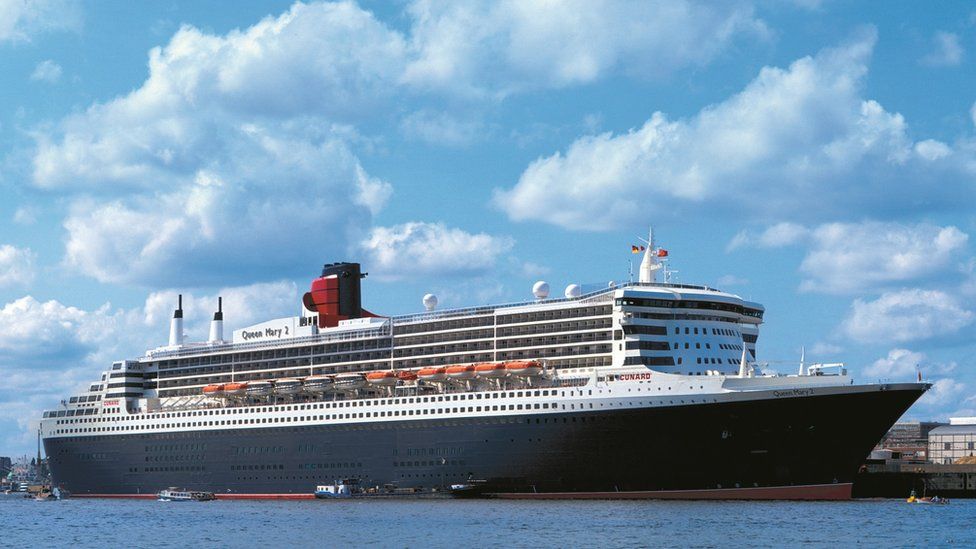 Carnival Corporation, the cruise firm that owns P&O and Cunard, is facing a boycott from LGBT travellers after halting gay weddings on some ships.
The company was forced to stop allowing same-sex unions on its ships that are registered in Bermuda.
The British Overseas Territory legalised gay weddings in May last year, but the law was repealed last month following a change of government.
That legally prevented Carnival from allowing same-sex ceremonies on board.
A P&O Cruises spokesman said: "Carnival Corporation believes that same sex marriage should be legalised in Bermuda and therefore we are opposed to the new law. We are currently working with local interest groups in Bermuda and elsewhere to explore options in relation to this."
Some LGBT travel agencies have called for a boycott of Carnival cruises because the company has not moved the registration of its ships to another jurisdiction.
P&O Cruises has six ships registered in Bermuda, while Cunard has three. London-listed Carnival is the world's largest cruise operator with about half the market and a fleet of 102 ships.
Nick Harding-McKay, a director of London agency Travel Designers, backed a boycott of Carnival and argued that the company was not forced to register its ships in Bermuda.
Consumer pressure on Carnival would encourage the firm to lobby the island's government, he added. "There's not a lot of pressure being put on them it seems."
Darren Burn, founder and managing director of OutOfOffice.com, a gay travel agency, said some customers had raised the issue with his staff.
He said Carnival had a "duty to their customers" to convince the Bermudian government to restore marriage equality. "It's a business decision to register their ships there - why should LGBT discrimination be treated any differently to ethnic or disability discrimination?"
Mr Burn was also concerned about the message sent by Bermuda's decision to reverse marriage equality, which he argued was "more dangerous than not changing the law in the first place".
Bermuda has a population of about 65,000 and tourism is one of its biggest industries, with more than 600,000 visitors a year - most of whom are American.
Some US gay rights groups have called for LGBT travellers to boycott Bermuda in the wake of the ban. Talk show host Ellen DeGeneres tweeted earlier this month:
However, some LGBT activists in Bermuda oppose a tourism boycott of the island. Kenita Placide said many LGBT people work in the tourism industry, while Linda Miezer said a boycott would "cause people to discriminate against the LGBT community".
Tony Brannon, a Bermudian campaigner, said reinstating the island's gay wedding ban had "given Bermuda a huge PR black eye".
Legalisation came about after the Bermuda supreme court ruled that excluding same-sex couples from marriage amounted to discrimination.
The Domestic Partnerships Act was then passed by Bermuda's House of Assembly and signed into law by the island's governor John Rankin last month, making Bermuda the first country to revoke gay marriage.
Mr Brannon said a case would be heard by the supreme court in May arguing that the ban violated Bermuda's constitution.
If the legal challenge was successful, he hoped the government would accept the decision.
As Bermuda is an overseas dependent territory, the UK government could have blocked Bermuda's move to ban same-sex unions.
However, Foreign Office minister Harriett Baldwin told the Commons last month that it "would not be appropriate to use this power to block legislation, which can only can be used where there is a legal or constitutional basis for doing so, and even then only in exceptional circumstances".
Labour MP Chris Bryant said Britain's failure to act "totally undermines UK efforts to advance LGBT rights".