Grab boss: 'Zero issues' with Uber deal in South East Asia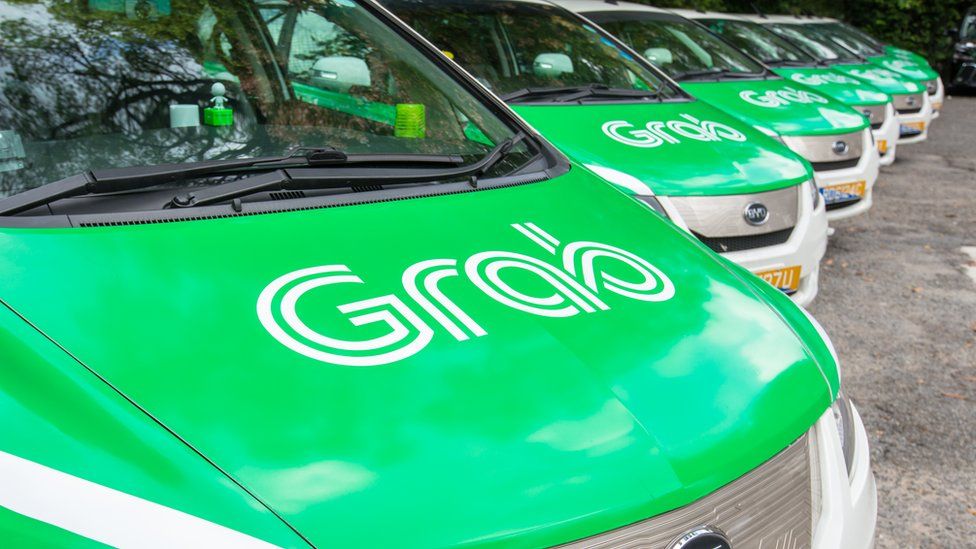 Anthony Tan told the BBC he saw "zero issues" on how the deal was done.
South East Asia's most popular ride-hailing firm said last week it would buy its rival's regional operations for an undisclosed sum.
But Singapore, Malaysia and Philippines regulators are investigating whether the sale breaches competition rules.
The Philippines anti-competition watchdog said the deal created a "virtual duopoly", while Malaysian officials said they would monitor Grab for possible anti-competitive behaviour.
Last week Singapore's regulatory body said it had "reasonable grounds" to suspect that competition had been infringed.
It proposed interim measures requiring the two rivals maintain their pre-transaction independent pricing for customers until regulators completed a review of the deal.
Analysts have warned that the takeover could result in higher prices and less choice for users.
Asked by the BBC about the regulators' concerns, Mr Tan said: "So far there are zero issues, zero issues specifically on the deal of how it's done. Of course there are ways that we can make [the deal] better. There are ways that we can manage how to serve our customers better."
Grab would work with the regulators in each of the three countries, Mr Tan said, and would commit to maintaining the firm's current base fares in order to protect customers.
"The number one thing that any regulator is concerned about is how do we make sure that we as, a leader do not set a bad example, do not take advantage.
"So we are out there, we are very visible, to say 'Look, we will not predatory price, we will not take advantage of our drivers'."
Under the terms of the deal, Uber will take a 27.5% stake in Singapore-based Grab in exchange for Grab taking over the US giant's ride-sharing and food delivery operations across South East Asia.
Uber has invested about $700m in the region, but has not got close to being profitable.
Chief executive, Dara Khosrowshahi, who has been preparing the firm for an initial public offering in 2019, knows he must make the business more viable if the stock market flotation is to be a success.
A profile of Grab including an interview with Anthony Tan will kick off a series looking at Asia's Tech Titans on BBC World News on Saturday 7 April.