RAC apologises after breaking insurance rules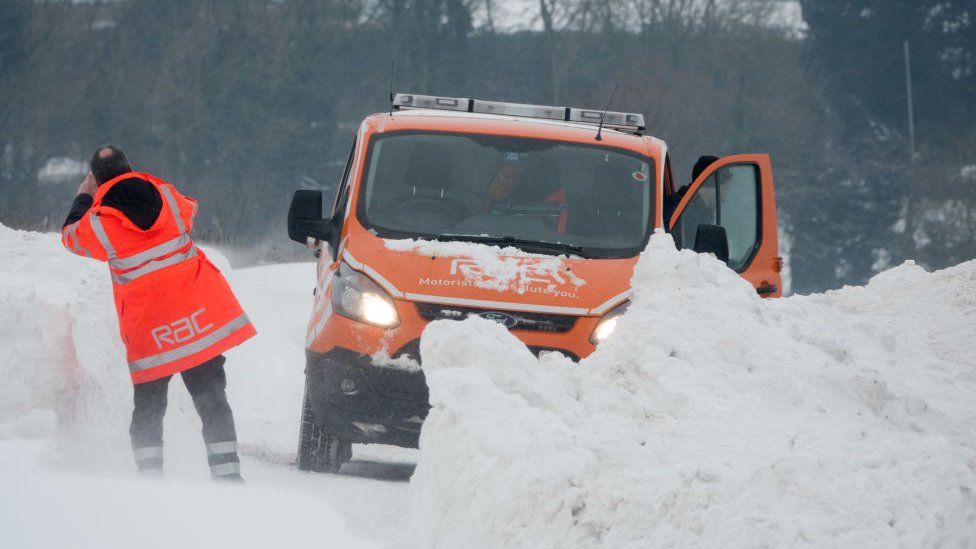 The RAC has been forced to apologise to more than a million of its breakdown customers, after failing to meet the rules on insurance renewals.
Some of those customers will receive financial compensation.
The Financial Conduct Authority - which introduced new guidelines a year ago - said such behaviour was "unacceptable".
When customers receive a renewal, they should be told prominently what they paid in the previous year. They should also be encouraged to shop around.
However, when the RAC sent out breakdown policy renewal letters, they failed to do either.
"It is simply unacceptable to see that some firms are still not being properly transparent with their customers a year on from the introduction of the rules," said Jonathan Davidson, executive director of supervision at the FCA.
"Firms failing to get this right may have led to consumers losing out as they do not have the right information to decide whether or not to shop around."
It is not known how many people will receive compensation.
An RAC spokesperson said: "While our breakdown policy renewal documentation did accurately contain all the necessary information, we recognise that some of the key information in our letters was not as prominently displayed as it should have been.
"We continue to be committed to giving members clear and fair information so they can make the right decision, and are contacting those affected to ensure they are satisfied."
Other firms, including Admiral and M&S Insurance, have previously been criticised for failing to comply with the rules.
The BBC has also highlighted problems with John Lewis Insurance.
Related Internet Links
The BBC is not responsible for the content of external sites.