Co-operative Group swings back to profit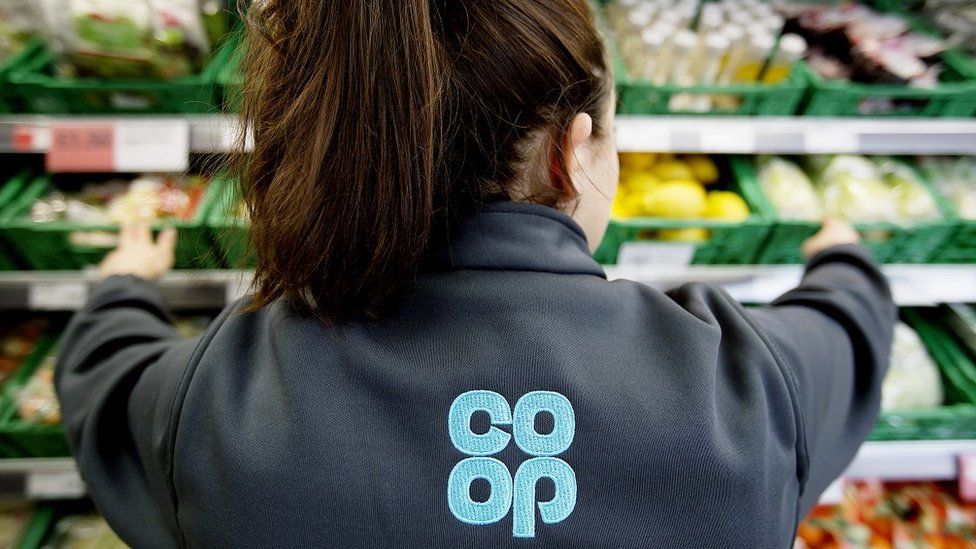 The Co-operative Group has returned to profit after what it called a "year of progress".
The group reported a profit of £72m for 2017, after a loss of £132m the year before when it wrote off the value of its stake in the Co-operative Bank.
As well as its 2,500 food stores, the group, the largest co-operative in the UK, has insurance and funeral businesses and runs 12 Academy schools.
Sales at its food stores rose 3.4% and membership rose by 15% to 4.6 million.
The Co-op is building up its chain of Academy schools - state-funded schools in England which are directly funded by the Department for Education, rather than the local authority.
Mr Murrells told the BBC's Today programme that the group planned to increase the number of schools that it ran to 40.
On an underlying basis, stripping out one-off items, the group's profits rose 25% to £65m. Revenue, however, was flat at £9.5bn.
The company said the lack of revenue growth was part of its business plan, under which it is closing its larger stores.
It is putting its energies into its smaller convenience stores. Sales here were up 4.3%, outstripping growth elsewhere. The Co-op said that marked four consecutive years of sales growth and it plans to open another 100 of these outlets.
The wholesale division is also growing. Sales to independent societies rose by 7% to £1.7bn.
It also has an exclusive agreement to supply the Costcutter supermarkets group, which also trades under the names of Mace, Simply Fresh and Kwiksave. This will see its own-brand products available in these stores.
There was growth, too, in funeral and life planning. Revenues rose 4% to £343m. The Co-op now provides a third of the country's funeral plans, up from 28% in 2016.
Steve Murrells, Co-op chief executive, said he was "delighted" with the performance, but warned that all markets were highly competitive.
"Today's results show how much progress we have made. All our businesses have performed well and we have increased profits and reduced debt, while continuing to invest for colleagues, members and customers," he said.
Two significant other items involve separate regulators.
Its agreement to take over the Nisa convenience store chain is still awaiting approval from regulators.
The Groceries Code Adjudicator (GCA) said there was "reasonable suspicion" the retailer had breached its rules.
The Co-op accepted it had "fallen short" and disclosed it had already repaid £500,000 to 110 suppliers.