Waitrose to stop using disposable coffee cups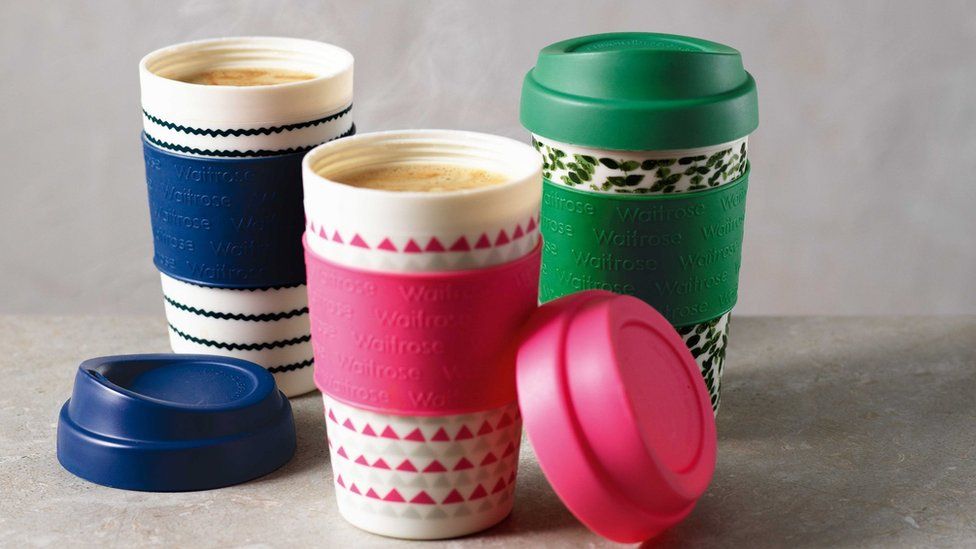 Waitrose is to stop using disposable coffee cups in a move the supermarket says will save 52 million cups a year.
Some 2.5 billion coffee cups are thrown away annually in the UK, almost none of which are recycled because of their plastic lining.
Disposable cups will be removed from all Waitrose stores by the autumn.
Members of its loyalty scheme will still be able to get free tea or coffee from self-service machines but must use their own reusable cup.
Waitrose said the decision underlined its commitment to plastic and packaging reduction.
Tor Harris, its head of sustainability, said: "We realise this is a major change, but we ... are confident the majority of customers will support the environmental benefits."
Initially, disposable cups will be removed from nine stores by the end of April: Banbury, Billericay, Ipswich, Newmarket, Norwich, Sudbury, Wymondham, Upminster, east London and Fitzroy Street, Cambridge. The scheme will then be rolled out to all its stores by the autumn.
The supermarket, owned by the John Lewis Partnership, has more than 350 stores in the UK including its convenience shops.
MyWaitrose members will not be able to claim a free hot drink in the chain's 180 in-store cafes. Those members who buy a tea or coffee in a cafe will be offered a choice of food options or with a significant discount.