Banks 'charging more' for overdrafts than payday lenders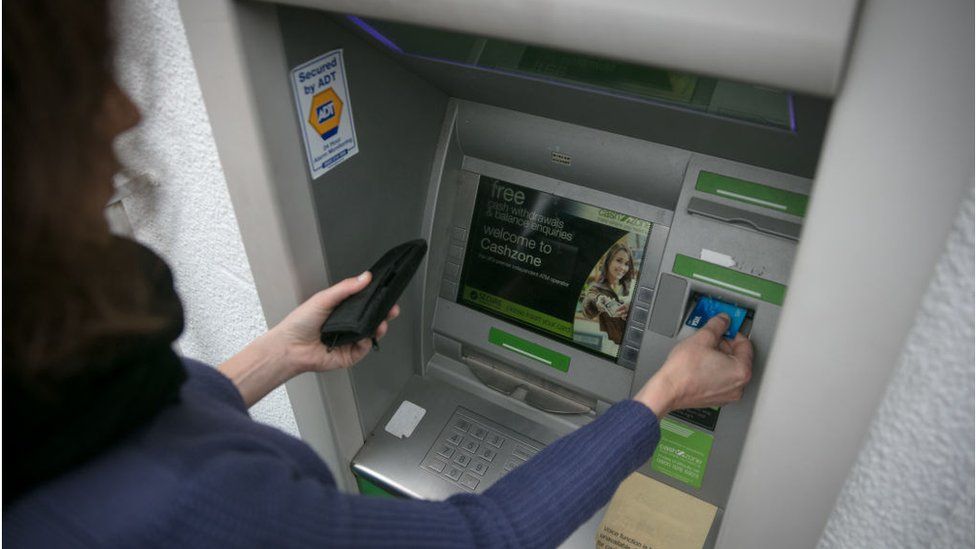 Unarranged overdraft fees can cost borrowers up to seven times more than a payday loan, a consumer group warned.
Which? said "sky-high" fees could add up to thousands of pounds a year, hitting those who can least afford them the hardest.
It called on the Financial Conduct Authority, which agrees charges are often "too high", to impose limits.
A group representing UK banks said overdrafts offered customers a "short-term solution".
Which? compared the cost of borrowing £100 for 30 days in an unarranged overdraft across 16 high street banks with borrowing the same amount through a payday loan.
It found that 13 of the banks investigated charged more than a payday lender - with some costing considerably more.
The consumer group called the findings alarming and urged the FCA to "finally end this unfair practice".
Which is calling for the charges for unarranged overdrafts to be reduced to the same level as arranged overdrafts.
Gareth Shaw, Which? money expert, said: "The regulator cannot drag its heels any longer."
In 2015 the FCA capped payday loan costs at £24 a day following criticisms they left poor families with crippling debts.
A spokesman for UK Finance, which represents UK banks, said an unarranged overdraft could be a "short-term solution to smooth cashflow".
"An unarranged overdraft might arise where customers have miscalculated their finances, although we would always encourage them to contact their bank to arrange an overdraft and minimise costs," he said.
"Text alerts can help customers take action if they are going overdrawn and lenders are working on a series of measures to help those who regularly use their overdraft."
The FCA has been examining the high-cost credit market and will publish a report next week.
It said overdraft fees could be "unreasonable" and that the market "may need fundamental reform".
However, it said any reforms must not affect those who rely on overdrafts for day-to-day banking.