Paddy Power Betfair buys fantasy sports site Fan Duel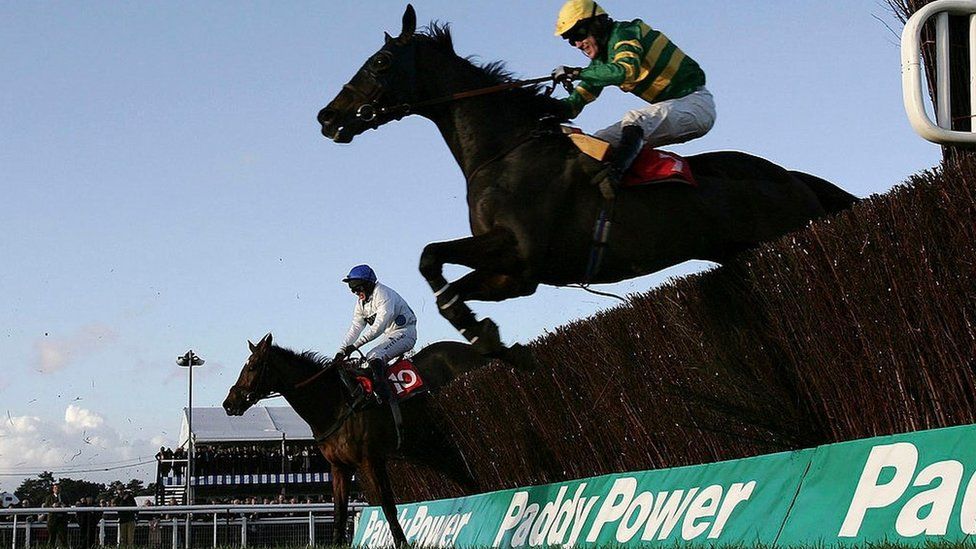 Gambling firm Paddy Power Betfair has agreed to merge with the US fantasy sports betting site Fan Duel.
It wants to target the US sports betting market that is set to open up after a court decision.
Fan Duel, which was founded in Scotland, allows sports fans to gamble on fantasy sports leagues and contests in American sports.
Under the agreement, Paddy Power Betfair will throw in its existing US assets worth $612m along with $158m of cash to take a 61% stake in the combined business.
Existing Fan Duel investors will own 39%.
The Dublin-based company will control the business, which will become a subsidiary.
Paddy Power Betfair boss Peter Jackson said the combination would create the "largest online business" in the US gambling industry.
"[We will have] a large sports-focused customer base and an extensive nationwide footprint," he said.
Fan Duel lets its customers bet on fantasy sport games, based around NFL American Football, NBA basketball, MLB baseball and NHL ice hockey.
There are an estimated 30 million adult fantasy sports players in North America.
Users pick fantasy sports teams using a fantasy budget, and play head-to-head or multi-player contests online.
Players pay an entry fee for each contest and compete for cash prizes.
Paddy Power Betfair entered the US fantasy sports market last year with the acquisition of Draft, a US fantasy sports site, for $48m (£35m).
The Dublin-based firm already has a US division, which includes the TVG Network, a horseracing TV channel and an online betting network which is active in 35 states.
Paddy Power also has an online casino and a horseracing betting exchange in the state of New Jersey.
Under the terms of its latest deal, Paddy Power can increase its stake in Fan Duel to 80% after three years and 100% after five years.
The deal is expected to close in the third quarter this year.