Oleg Deripaska resigns from Rusal amid US sanctions row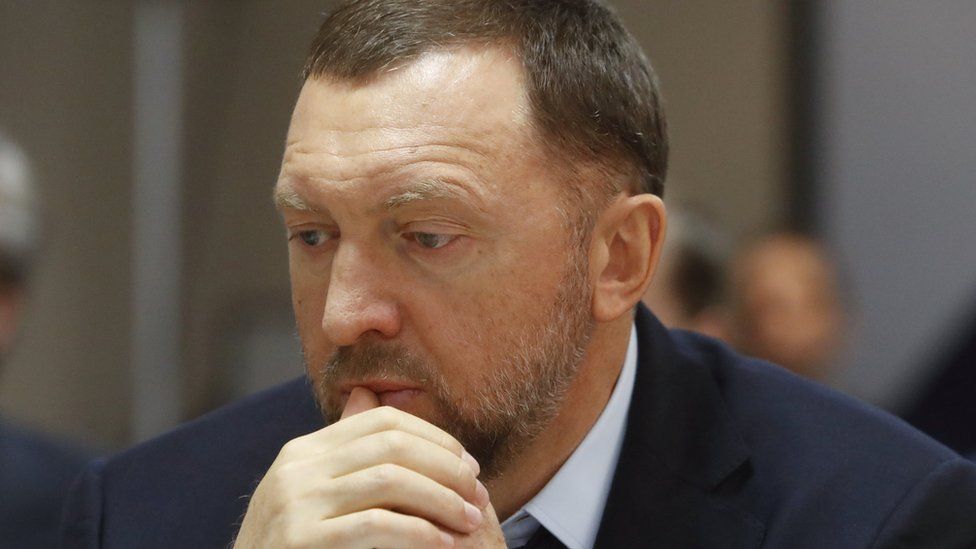 Russian oligarch Oleg Deripaska has resigned from the board of aluminium producer Rusal to shield it from US sanctions against him.
Rusal - which produces about 7% of the world's aluminium- said his resignation was part of efforts to "protect the interests of the company".
The sanctions prevent US citizens from doing business with all companies controlled by Mr Deripaska.
Rusal's share price halved after the sanctions were imposed, and it closed off western credit lines for the company.
The sanctions blacklist was produced in April, with the Trump administration targeting individuals and companies that it said had profited from a Russian state engaged in "malign activities" around the world.
Reports say Mr Deripaska is now planning to reduce his stake in EN+, the energy group that controls Rusal, to a level at which the US Treasury would allow the businesses to be removed from the blacklist.
He has already resigned from the board of EN+.
Rusal's chief executive Alexandra Bouriko and seven directors resigned on Thursday as Rusal began its efforts to distance itself from the oligarch.
In April, analysts said it was likely that Rusal would have to be bailed out by the Russian government.
Rusal owns an alumina plant employing 450 people in Limerick, Ireland, which supplies 30% of the European alumina market.
The factory converts bauxite into alumina, which can be smelted into aluminium in factories.
Trade unions told the Irish Times in April they were concerned about how the US sanctions could affect the local economy in Limerick.