Don't buy tickets from Viagogo, minister warns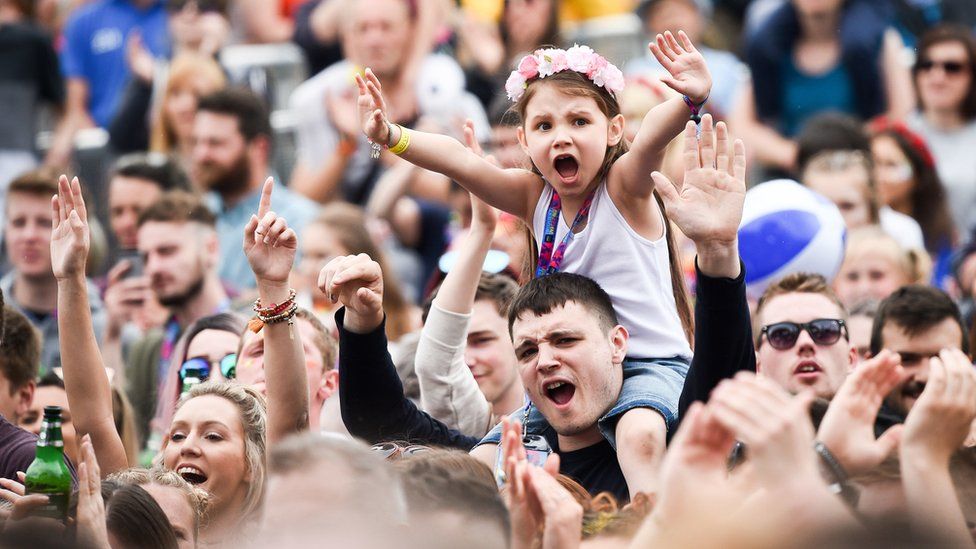 A minister has told consumers not to use Viagogo, one of the big four secondary ticket resellers.
Digital Minister Margot James told BBC Radio 5 live that if fans had to use a secondary site to buy tickets, "don't choose Viagogo - they are the worst".
The Advertising Standards Authority (ASA) has referred Viagogo to National Trading Standards to investigate.
The ASA says Viagogo has been breaking UK advertising rules by failing to make additional fees clear.
"Viagogo continues to mislead consumers by not being upfront and clear about additional booking fees and delivery charges that are added at the end of the booking process," said the ASA.
It has now handed the case over to National Trading Standards, which will undertake any necessary enforcement against Viagogo.
"We have now launched an investigation into Viagogo, which will look at all legal options to bring them into compliance with the law," said a trading standards spokesman.
It has the power to prosecute firms for breaching ASA rulings, with penalties including fines or even closing offending firms.
Geneva-based Viagogo was one of four ticket brokers subject to ASA action in March.
The other three big resellers - StubHub, Seatwave and GetMeIn - were also subject to the action against "drip pricing", where VAT, booking and delivery fees were added at the end of the booking process.
The ASA has received 23 complaints about Viagogo from groups including campaigners Fanfair Alliance, and concert promoters Festival Republic and Kilimanjaro Live.
Kilimanjaro Live is promoting Ed Sheeran's upcoming UK stadium tour.
Stuart Galbraith, of Kilimanjaro Live, said he negotiated with GetMeIn, Seatwave and StubHub to ensure they would not resell tickets for the tour.
"The only agency which listed against our wishes and ignored all our correspondence was Viagogo," he said.
"We're achieving exactly what Ed wanted, which is 'we want you to come in and pay this [fixed] price'."
Reg Walker of the consultancy Iridium pointed out that Viagogo was no longer based in Britain and "seems to regard UK consumer protection legislation as a minor inconvenience".
"It was also claiming to be an official site on Google paid advertisements and that again by the Advertising Standard Authority was deemed to be a breach of the code, so there is a long history here of Viagogo being non-compliant," he told 5 live.
Its rivals StubHub, GetMeIn and Seatwave had agreed to provide better information about the tickets sold on their sites.
They must warn if buyers risk being denied entry, the exact seats they will get and who was selling the tickets.
However, the consumer watchdog said Viagogo had failed to give the same undertakings.
Viagogo has not responded to a BBC request for comment.
Suzy Barnes, from Bristol, followed a Facebook ad to what looked like an official ticket site for the O2 to buy Pearl Jam tickets, spending about £1,000 for four seats.
"I received a notification from Viagogo to say I had bought tickets - the transaction was in Czech currency. I went to the O2 website and then discovered the tickets didn't even go on sale for another week. When they did they were £60 each," she says.
"Viagogo has not responded to my questions about how tickets could have been presented for sale before they had even been released.
"I feel I have been massively scammed out of £1,000 and there seems no way to challenge this or get my money back."