Barclays to tighten lending to Brexit-affected UK economy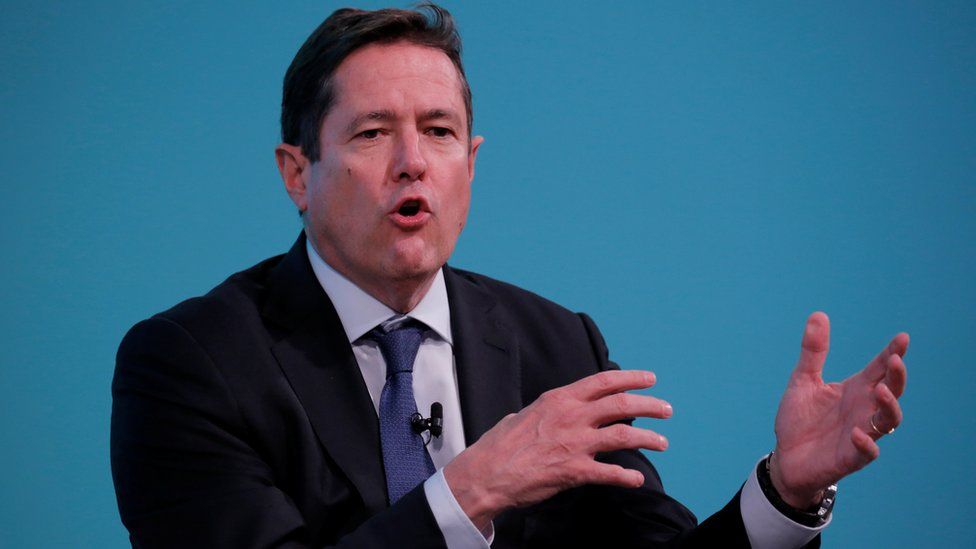 Barclays is tightening its lending criteria to a UK economy that is lagging behind the rest of the world.
Chief executive Jes Staley says Brexit uncertainty was helping to stunt economic growth and that was something the bank could not ignore.
Speaking exclusively to the BBC he said "we have to be mindful of weaknesses in the economy and we have protect the integrity of the bank".
That meant tightening some lending criteria, "just to be prudent".
"In no way do we pull back in a radical fashion - but we will look at our credit exposures and see whether that's proper given the direction of the economy," Mr Staley said.
"We can at the margin tighten some of our underwriting criteria and credit standards just to be prudent for the stability of the bank."
The UK economy is still growing - but very slowly. In the last 12 months it has grown 1.2% compared with 2.2% in the US and 2.5% in the eurozone.
Mr Staley said measures might include looking at how big a loan Barclays would be prepared to provide as a percentage of the value of a residential property - the so called loan to value ratio - particularly in London and the South East.
He arrived in north east England today with an encouraging message for local business - announcing a new £500m fund for loans to small and medium sized businesses.
But his warning on the UK economy, and Barclays' risk appetite, was the more telling content for a bank with over a £1 trillion in UK loans.
The government has always accepted that businesses - particularly foreign ones - will be cautious about investing in the UK while Brexit is under discussion.
But the fact that the headwinds are making a UK bank such as Barclays say explicitly that it is becoming concerned about its exposure to the UK economy is a new development.