London share trading delayed by one hour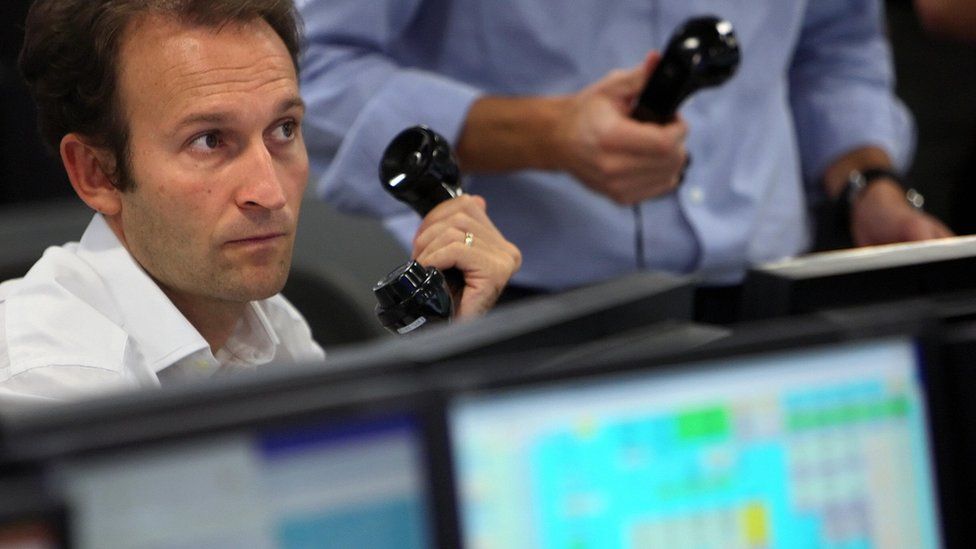 Trading in shares on the London stock market was delayed by an hour on Thursday morning.
The London Stock Exchange said the opening auction was delayed to investigate a technical issue.
Trading normally begins at 08:00 each weekday, but Thursday's opening session did not begin until 09:00.
When trading finally began, the benchmark FTSE 100 rose immediately, but lost ground later and ended the day in negative territory.
A spokesperson for the LSE said a software issue had disrupted orders made during the pre-open auction system.
As a result, the decision had been made to delay the market open "to preserve the integrity of the market and to ensure orderly trading".
According to software expert Lev Lesokhin, who is head of strategy at CAST, outages like this are almost inevitable.
"Exchanges have been competing on their ability to support multiple trade types, which drives up complexity," he said. "All this while volumes are driven up by algorithm trading."
Other European bourses have also faced issues in recent months.
Last month, Euronext experienced a glitch that caused problems publishing major indices, including the French Cac 40.
Equities and futures trading on Germany's Deutsche Börse was delayed by more than an hour in March, because of "technical issues" with its trading system.