US reaches deal with China's ZTE, says Wilbur Ross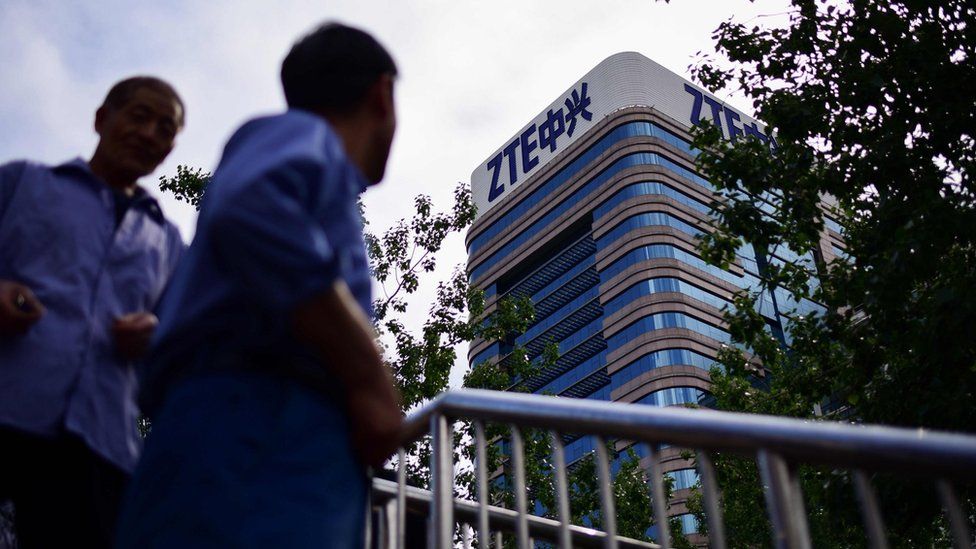 The US has reached a deal with Chinese tech firm ZTE that will remove a ban that prevented the company from buying parts from US suppliers, Commerce Secretary Wilbur Ross has said.
The deal will involve ZTE paying a $1bn penalty and hiring a compliance team chosen by the US.
ZTE will also be required to replace its management board within 30 days.
The US had blocked ZTE's access to American suppliers, saying it had violated a sanctions settlement.
China's President Xi Jinping asked the US to reconsider that punishment, which forced ZTE, the world's fourth-largest mobile phone maker and a major employer in China, to suspend major operations.
Mr Ross said the fine was the largest penalty ever levied by Commerce's Bureau of Industry and Security and pledged to continue monitoring ZTE's behaviour.
The new deal will also see ZTE paying $400m into a holding account to insure against future violations.
The decision to lift the ban has faced sharp criticism from US politicians, including from some Republicans, who view the telecoms company as a national security risk.
I assure you with 100% confidence that #ZTE is a much greater national security threat than steel from Argentina or Europe. #VeryBadDeal

— Marco Rubio (@marcorubio) June 7, 2018
A bipartisan group of Senators introduced legislation on Thursday that would restore the prior penalties. Its odds of passing are unclear.
Senator Chuck Schumer, a leading Democrat, called on Congress to reverse the deal.
"There is absolutely no good reason that ZTE should get a second chance, and this decision marks a 180 degree turn away from the president's promise to be tough on China," he said.
ZTE is based in Shenzhen, close to Hong Kong, and was founded in 1985.
It is China's second largest telecoms manufacturer and depends on US-made components for the production of handsets.
The US banned access to US suppliers in April after finding ZTE violated a settlement reached after it admitted to shipping goods to Iran and North Korea, countries subject to US trade sanctions.
Negotiations over ZTE had been linked to wider trade talks between the US and China.
However, Mr Ross stated that the ZTE agreement would not have any effect on the talks.
The announcement boosted shares in US component makers including Acacia Communications, Oclaro and Lumentum Holdings.