MPs have 'lost confidence' in TSB chief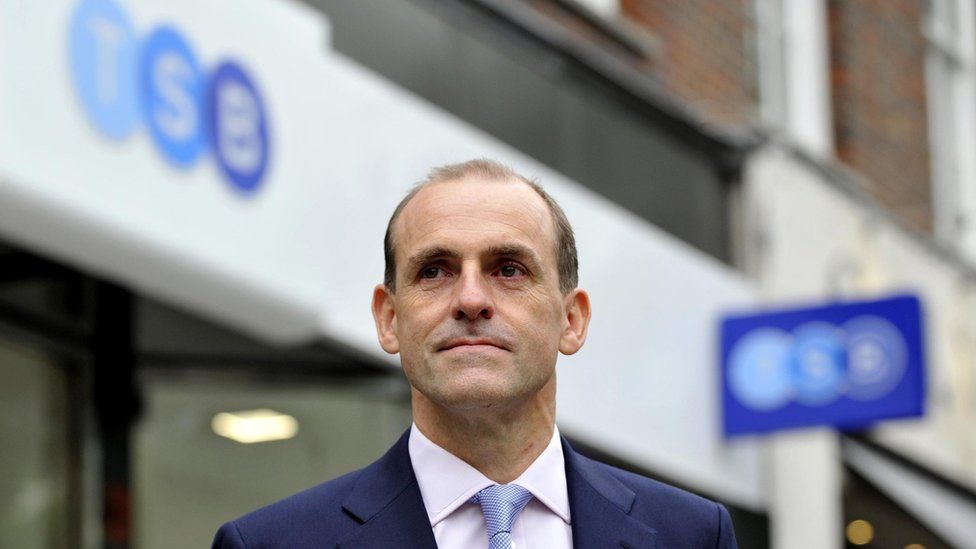 MPs on the Treasury Committee said they had "lost confidence" in TSB boss Paul Pester after the bank's IT meltdown.
Nicky Morgan, who chairs the committee, has called on the TSB board to give "serious consideration" to whether his position as chief executive is "sustainable".
Thousands of customers were unable to access their bank accounts following a botched computer switchover last month.
Richard Meddings, TSB chairman, said Mr Pester had the board's full support.
"We recognise that we still have areas where we need to improve performance for our customers and we do not underestimate these remaining issues," he told Ms Morgan.
She had written to Mr Meddings on behalf of the committee to say the MPs had "lost confidence in [Mr Pester's] ability to provide a full and frank assessment of the problems at TSB, and to deal with them in the best interests of its customers".
"If he continues in his position, this could damage trust not only in TSB, but in the retail banking sector as a whole," the letter said.
Commenting on the correspondence, Ms Morgan said TSB's public communications had often been complacent and misleading since its IT problems began.
"This tone has been set from the top - by Paul Pester - and whether intentionally or not, he has not been straight with the committee and TSB customers," she said.
"Pester's statements that 'everything is running smoothly for the vast majority of our […] customers' and that 'there will be no barriers' to customers switching accounts, and his denial that there were problems on TSB's fraud reporting line, are all examples of this."
On Wednesday Andrew Bailey, FCA chief executive, told the MPs that TSB bosses were "in a hole and they have got to get themselves out of that hole".