Diesel emissions scandal: VW fined €1bn by German prosecutors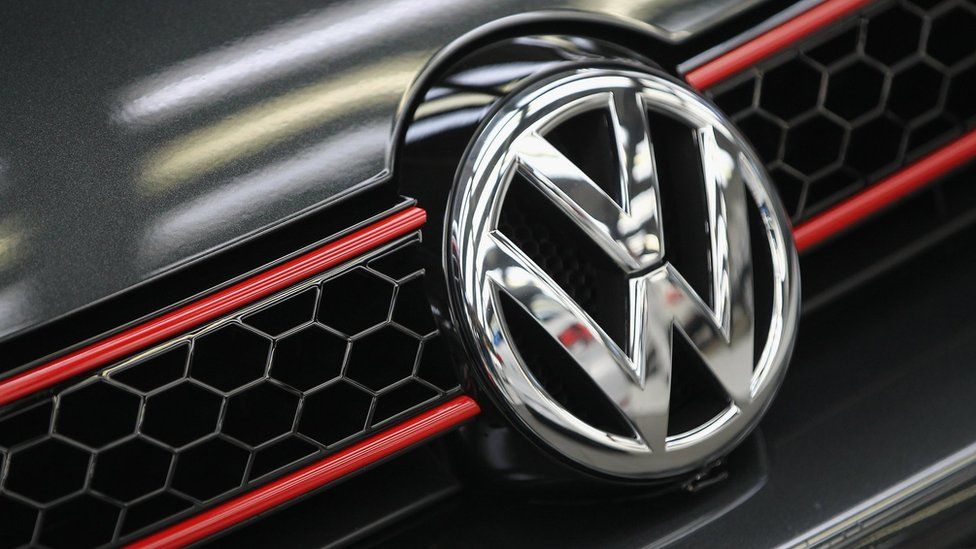 Car giant Volkswagen has been fined €1bn (£880m) by German prosecutors over its diesel emissions scandal.
The Braunschweig public prosecutor found VW had sold more than 10 million cars between mid-2007 and 2015 that had emissions-test-cheating software installed.
The car firm said it did not plan to appeal against the fine.
VW said it had admitted "its responsibility for the diesel crisis".
The fine is one of the highest ever imposed by German authorities against a company.
VW chief executive Herbert Diess said by accepting the fine "Volkswagen takes responsibility for the diesel crisis,"
"Further steps are necessary to restore trust in the company and the auto industry," he added.
Analysis: By Theo Leggett, business correspondent
How serious is this for Volkswagen?
Well, it's a big fine - €1bn is not a small sum. But it pales into insignificance compared with the fines and compensation the group has had to pay out in the US - which add up to well over €20bn
If this puts an end to criminal proceedings in Europe, VW may well think it's a relatively small price to pay. The company has consistently denied that the software fitted to its cars was actually illegal under European law. Nevertheless, it will welcome the disappearance of that particular legal threat.
VW does still face a number of civil lawsuits, brought by disgruntled car owners and shareholders. It's not clear yet what impact VW's admission of "responsibility for the diesel crisis" will have on those proceedings.
But for the moment, it's possible to imagine suits in Wolfsburg breathing a heavy sigh of relief. It could have been worse.
The total cost of the scandal has been much higher. VW has set aside $30bn to pay for its US bill, which includes fixing cars, buying back cars, clean air fines, penalties and compensation.
The Volkswagen scandal erupted in September 2015, when the company admitted that nearly 600,000 cars sold in the US were fitted with "defeat devices" designed to circumvent emissions tests.
Since then it has emerged that VW installed emissions-cheating software in nearly 11 million vehicles worldwide.