Debit card payments more popular than cash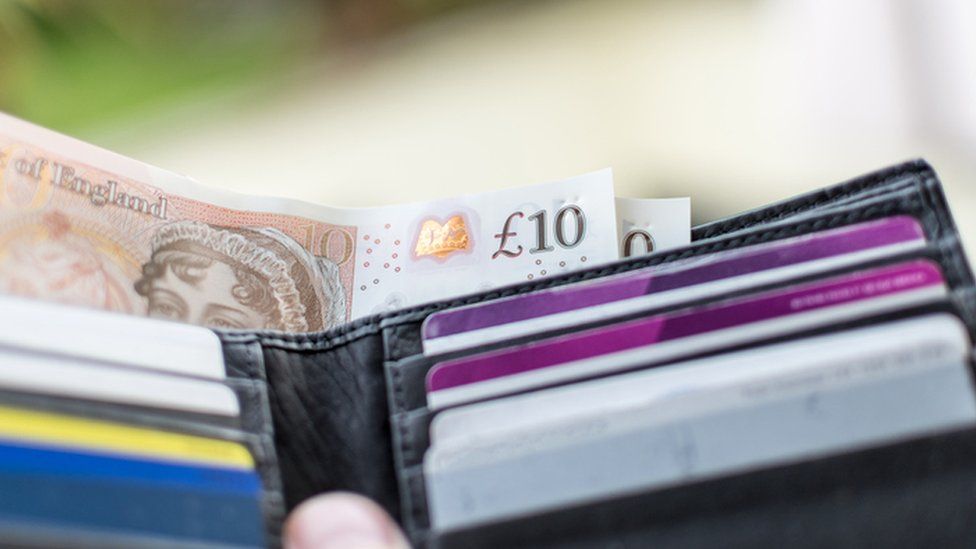 Debit card payments have overtaken cash use for the first time, new figures show, as contactless technology takes a firm hold on day-to-day spending.
A total of 13.2 billion debit card payments were made last year, a rise of 14% on the previous year, according to banking trade body UK Finance.
That outstripped the 13.1 billion cash payments made, as the use of notes and coins dropped by 15%.
An estimated 3.4 million people hardly used cash at all during the year.
The annual report into the way consumers make payments revealed that the UK is a nation of spontaneous spenders. Only 15% of the 38.8 billion payments made in the UK in 2017 were for regular bills and commitments.
These purchases have increasingly been made using contactless technology, when cards are placed on or near a reader without the need to enter a personal four-digit number.
The frequency of contactless payments almost doubled in a year to 5.6 billion payments last year. This was most commonly used in supermarkets, but card suppliers say that public transport and car parking have also become regular spots for the use of contactless cards.
In 2017, contactless cards accounted for 15% of all payments, but UK Finance - which represents the major banks - has predicted this proportion to rise to 36% a decade later. The growth of online shopping and card acceptance among smaller traders would lead to further growth in debit card use in general, UK Finance said.
Young consumers, aged between 25 and 34, were most likely to make contactless payments. Those who shunned cash entirely were also most likely to be among this age group.
On the flipside, there were 2.2 million people who predominantly used cash when shopping last year.
Debit card use may have overtaken cash use faster than the industry expected, but notes and coins still had an important role to play, according to Stephen Jones, chief executive of UK Finance.
"The choice of payment options available in the UK is allowing people to choose to pay the way that best suits them," he said.
"But we are far from becoming a cash-free society and despite the UK transforming to an economy where cash is less important than it once was, it will remain a payment method that continues to be valued and preferred by many."
Adam Herson, a director at Barclaycard Mobile Payments, suggested that card technology would increasingly be found in anything from watches to other "wearable" items.
"More recently, we have seen a surge in the use of wearable and mobile payments, creating new, exciting opportunities for both shoppers and brands. Consumers are increasingly able to match their payment accessory or device to their lifestyle or fashion taste. We expect this increase in popularity to continue for the foreseeable future," he said.
However, consumers vulnerability to failures in technology have been made clear in recent IT problems - most notably the shutdown in Visa services following a hardware failure which left European customers unable to make some payments for several hours.
At the time, earlier this month, Visa apologised and said the outage was not down to "unauthorised access or a cyber attack".