Theranos founder hit with criminal charges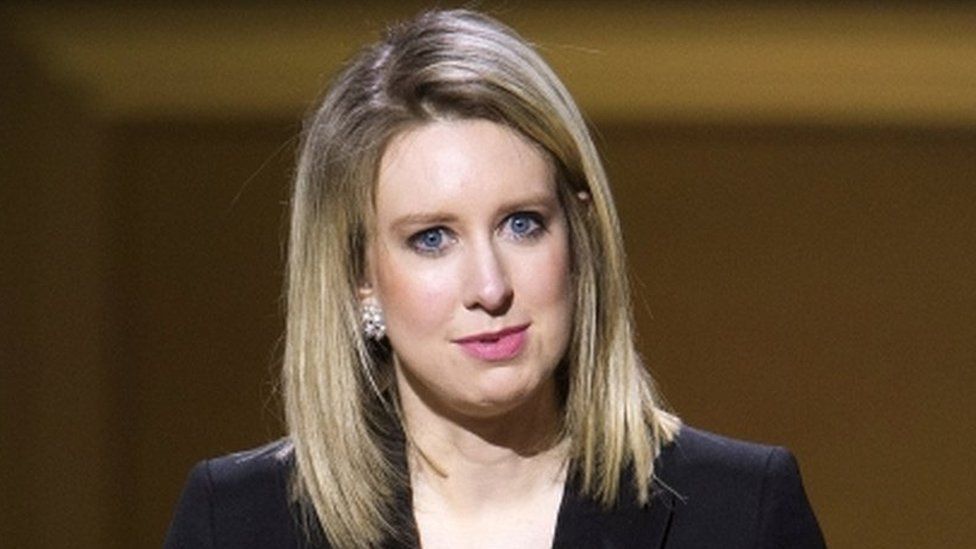 The founder of a US start-up that promised to revolutionise blood testing has been hit with criminal charges.
US prosecutors said Theranos founder Elizabeth Holmes engaged in a multi-million dollar scheme to defraud investors, doctors and patients.
The charges come three months after Ms Holmes settled charges from financial regulators that she lied about the capabilities of her firm's blood tests.
Theranos earlier said Ms Holmes would step down as chief executive.
Federal prosecutors said Ms Holmes encouraged doctors and patients to use the firm's blood tests even though she knew the tests were not consistently accurate.
Theranos's former president Ramesh "Sunny" Balwani was also charged.
Theranos, founded in 2003 when Ms Holmes was 19, had claimed its devices could test for conditions such as cancer and cholesterol with only a few drops of blood from a finger-prick, rather than taking full blood samples by needle from a vein.
"This conspiracy misled doctors and patients about the reliability of medical tests that endangered health and lives," said John F Bennett of the Federal Bureau of Investigation (FBI).
They charged Ms Holmes, 34 and Mr Balwani, 53, with wire fraud.
Theranos earlier on Friday said its general counsel David Taylor had been named chief executive. At the time, it said Ms Holmes would remain on the board of the company.