KPMG's audit work unacceptable, says watchdog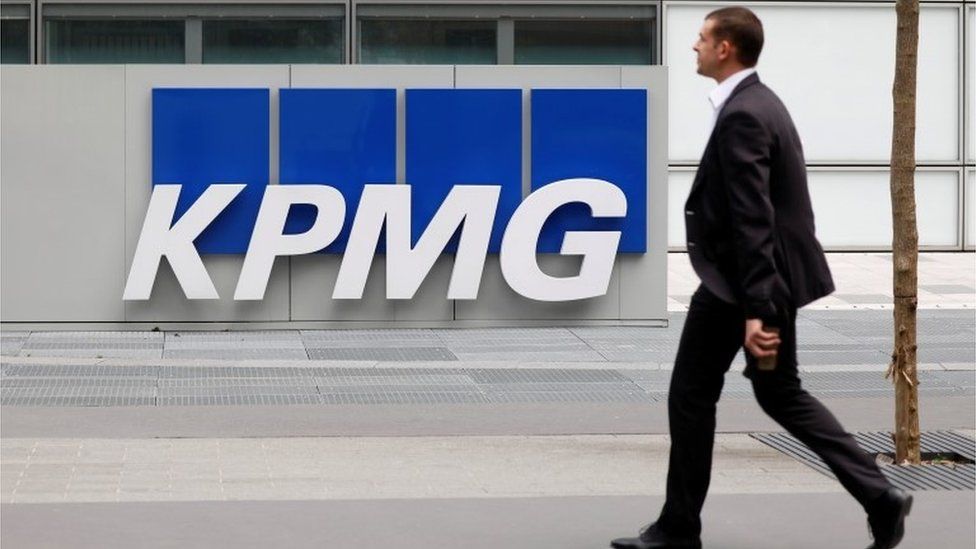 The auditing work of one of the world's "Big Four" accounting firms has been sharply criticised by the industry's watchdog.
KPMG audits had shown an "unacceptable deterioration" and will be subject to closer supervision, the Financial Reporting Council said.
The FRC added all the Big Four - which also include PwC, EY and Deloitte - needed to reverse a decline.
KPMG said it was "disappointed" and was taking steps to improve audit quality.
Every year the watchdog reviews the audits of Britain's biggest companies to ensure they meet certain standards. The FRC noted problems at all the firms, but KPMG was singled out for the poor quality of its work.
"There has been an unacceptable deterioration in quality at one firm, KPMG," the FRC said in a statement. "50% of KPMG's FTSE 350 audits required more than just limited improvements, compared to 35% in the previous year."
Stephen Haddrill, head of the FRC, said: "At a time when public trust in business and in audit is in the spotlight, the Big Four must improve the quality of their audits and do so quickly.
"They must address urgently several factors that are vital to audit, including the level of challenge and scepticism by auditors, in particular in their bank audits. We also expect improvements in group audits and in the audit of pension balances."
He said firms "must strenuously renew" their efforts to improve audit quality to meet the legitimate expectation of investors and other stakeholders.
The increased scrutiny of KPMG will involve the FRC inspecting 25% more audits done by the firm in the 2018-19 financial year, the first time the FRC has taken such action.
Michelle Hinchcliffe, head of audit at KPMG, said: "We are disappointed that our overall audit quality score for our 2016/17 audits has decreased by 4% and that the steps taken in previous years have not resulted in the necessary improvements to audit quality. We are taking action to resolve this."
KPMG came in for criticism over its audit of collapsed construction firm Carillion earlier this year, and the FRC has opened an investigation into the group under the Audit Enforcement Procedure.
The auditor was also recently fined £3.2m by the watchdog over its audit of insurance firm Quindell. Last year, the FRC opened an investigation into KPMG's audit of the accounts of aero-engine maker Rolls-Royce.
Auditors review the accounts of firms to see if the figures are a true and fair reflection of companies' financial health.
But the accounting industry has faced a lot of criticism in the last few years over whether their verdicts on companies' accounts can be trusted.