Siemens UK boss says no-deal Brexit 'does not look good'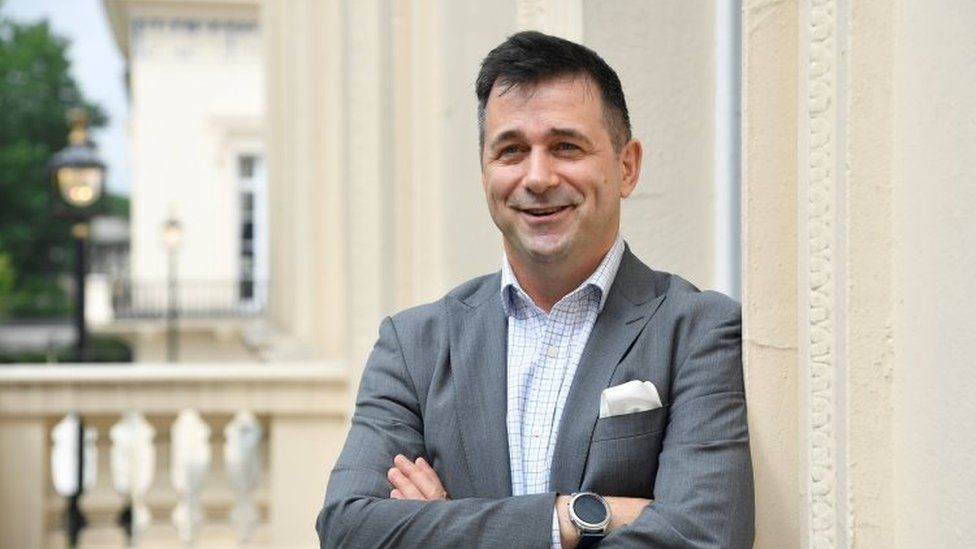 The UK should remain in the customs union after Brexit unless there is a proper alternative, the boss of Siemens UK has said.
Jürgen Maier, chief executive of the German firm's UK operations, told Reuters contingency planning for Brexit was "very difficult" as "we don't know... what we are planning for".
Prime Minister Theresa May has ruled out staying in the customs union.
Mr Maier told Reuters a "no deal" scenario "doesn't look very good".
Negotiators in London and Brussels are aiming to reach a final Brexit deal in October, so that it can be ratified by 29 March when the UK is due to leave the EU.
"We need to put something in place quickly that works and if that is not possible, and until that point, then we have to just default to staying in the customs union," Mr Maier said.
"I would like to stay in the customs union until we see a workable alternative and I haven't seen one yet," he added.
The EU customs union brings together the EU's 28 members in a duty-free area, with a common import tariff for non-EU goods.
About 50% of the UK's total $1.1 trillion trade in goods last year was with the EU.
Mr Maier said: "We ship thousands of goods daily across the borders that help keep power stations running, that help keep trains running, that help keep British manufacturing running - are those parts going to be able to pass pretty frictionlessly over the border?
"Or are we going to be in a situation where we have supply chains that are struggling to deliver to us and where we are struggling to export from the UK?"
The UK is Siemens' fourth-biggest market after the US, Germany and China. It employs 15,000 people in the UK.
"If the Brexit we end up having provides significant friction, provides significant cost, then of course that will be an argument against making investments here in the UK," Mr Maier said.
Planning for Brexit was hard, he added.
"The fact is - it is very difficult because we don't know exactly what we are planning for. Contingency planning is very difficult when the options are so varied.
"We have got contingency plans that we can implement depending on various scenarios and one of those scenarios is a 'no deal' - but let me tell you, that scenario doesn't look very good," he said.
Last week, the outgoing president of the CBI said sections of UK industry faced extinction unless the UK stayed in the EU customs union.
Paul Drechsler said car firm bosses had come to him saying the industry would suffer unless there was "real frictionless trade".
Mr Drechsler also said there was "zero evidence" that trade deals outside the EU would provide any economic benefit to Britain.
The government said it was "focused on delivering a Brexit that works for the whole of the UK".
But Mr Drechsler blamed a "tidal wave of ideology" for the government's Brexit approach.