Australia's Telstra to slash 8,000 jobs in cost-cutting drive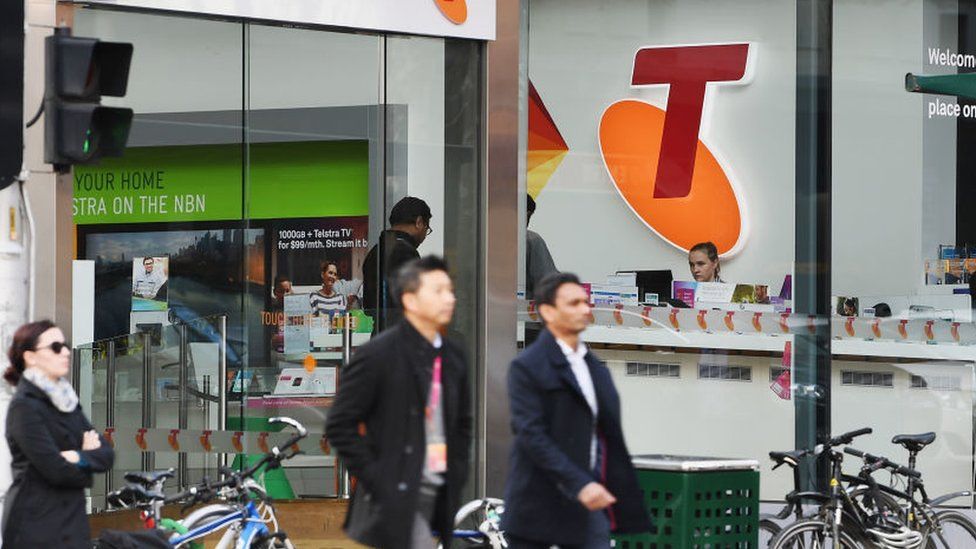 Telstra, Australia's biggest telecoms company, plans to cut 8,000 jobs - a quarter of its workforce - in a bid to slash costs.
The struggling firm plans to axe one in four executive and management positions over the next three to four years.
It is the latest in a string of job cuts made by Telstra in recent years.
The company, which also plans to sell assets worth A$2bn (£1.1bn, $1.5bn) by 2020, warned that profits would fall for the year to June 2019.
Shares in Telstra closed 4.8% lower at $2.77 in Sydney on Wednesday.
As competition in Australia's telecoms sector intensifies, Telstra has been under increasing pressure to improve its mobile and broadband offerings and arrest declines in its shares.
The company also said it would separate its infrastructure business and could spin it off in the future.
Telstra plans a further A$1bn of cost cuts, bringing the total to $2.5bn by 2022.
Chief executive Andy Penn defended the job cuts and other announcements, arguing that competition from the likes of Optus and Vodafone demanded a "bolder stance".
"We have to do this ... as an industry we're at a tipping point," he said.
"We understand the impact this will have on our employees and once we make decisions on specific changes, we are committed to talking to impacted staff first and ensuring we support them through this period."
Michael McCarthy at CMC Markets said the restructuring plan may not be enough to please investors in Telstra, whose share price has almost halved in the past year.
"Some investors think the Telstra patient needs radical surgery, and could view today's measures as Band-Aids," he said.