M&S should look at Amazon tie-up, says Marcus East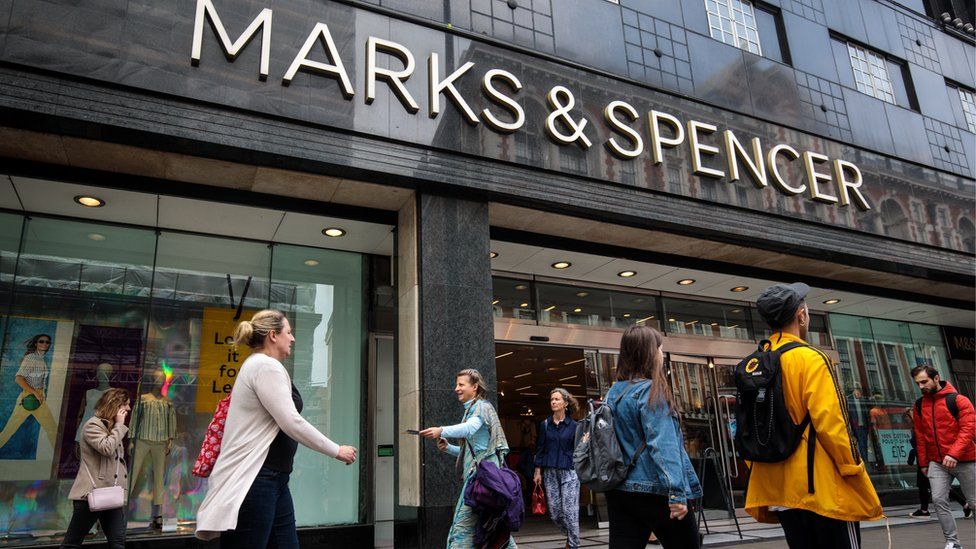 A former digital boss at Marks & Spencer has told BBC Radio 5 Live that the retail chain should "seriously" look at a tie-up with Amazon.
Marcus East, who worked under former chief executive Marc Bolland, said it needs to "tackle the digital space".
Last month, Marks & Spencer said it planned to close 100 shops by 2022.
It wants to move a third of its sales online and have fewer, larger stores in better locations.
In the year to the end of March 2018, Marks & Spencer's pre-tax profits fell by almost two-thirds to £66.8m.
Marcus East joined M&S in early 2016, as global digital director. He told Radio 5 live's Wake Up To Money programme: "I would agree that for a lot of retailers, whilst they've put up a great fight, ultimately working with the likes of Amazon is probably a good way to tackle the digital space."
Asked if M&S should be selling through Amazon, he said: "I don't know what the dynamics of the business are today, but they've got to be looking seriously at it."
Marks & Spencer used Amazon's technology for behind-the-scenes website support from 2007 to 2014. Supermarket chain Morrisons already has a branded service with the US tech giant, while thousands of third-party retailers sell on the platform.
Mr East said only a few traditional retailers had "cracked the digital space".
He added: "Those companies that are most successful are ones that have a strong digital culture, so it's actually quite hard to take a traditional business and to get it to be successful in the digital space and I think that's why you see the pure plays, like Asos and Amazon, being incredibly successful at growing their customer bases.
"I think there are a couple of factors that support that. One is being online lets you build a really deep connection with your consumer.
"You can understand your customer much better, because you've got access to so much data about what they're looking at and what they're buying. You can also react much more quickly to the marketplace."
Mr East left M&S last year to join US publisher National Geographic as chief technology officer.
Marks & Spencer has not yet responded to a request for comment.