Poundworld to start 'closing down' sales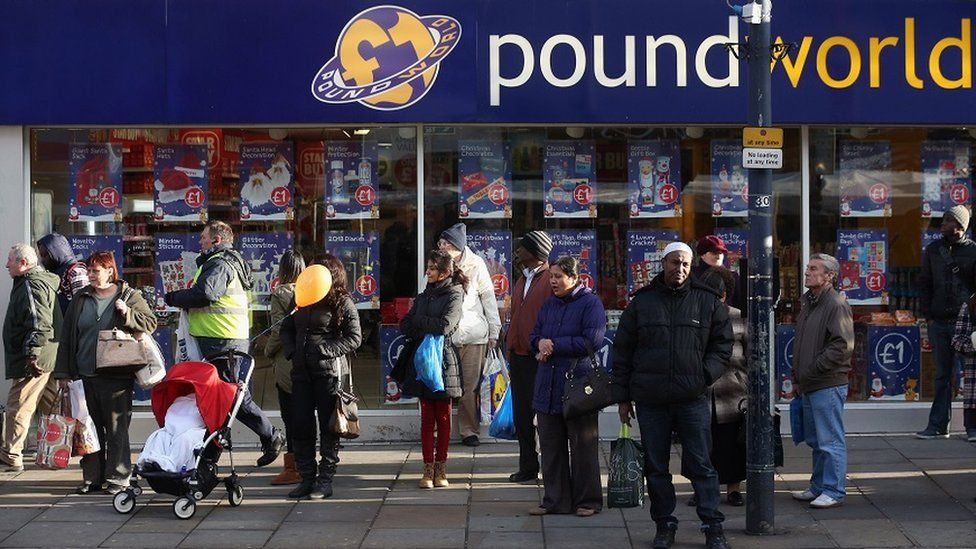 Staff at discount retailer Poundworld have been told "closing down" sales will start on Thursday.
However, administrators Deloitte stressed that no stores were "definitely" closing and that the search for a buyer continued.
Deloitte also said it had appointed retail consultants Hilco to help with the management of the stores.
Poundworld, which went into administration earlier this month, has 355 stores and employs 5,100 people.
In a notice to staff posted on Wednesday, Deloitte said Poundworld's trading had been "difficult for a substantial period of time".
But while administrators had decided "closing down sales would commence" it added: "For clarity this does not mean that stores will definitely close."
"The administrators' strategy remains the same; to continue to trade the business in order to realise the stock whilst seeking to secure a sale of the business either in whole or part."
Poundworld, which also trades under the Bargain Buys name, went into administration on 11 June after talks with a potential buyer, R Capital, collapsed.
Like other retailers it has suffered in the face lower consumer confidence, rising overheads and more online shopping.
Pound shops depend on high turnover because the margin of profit when everything is sold for a pound is minute. They also import a lot of what they sell and have been hit by the weakness of the pound which has pushed up costs.
On Tuesday, Deloitte announced 98 redundancies at Poundworld's West Yorkshire head office.
Deloitte said Hilco's agents had been appointed to help store management and teams "during this difficult period".
"Their role is to help advise and support you."