Struggling Carpetright slumps to loss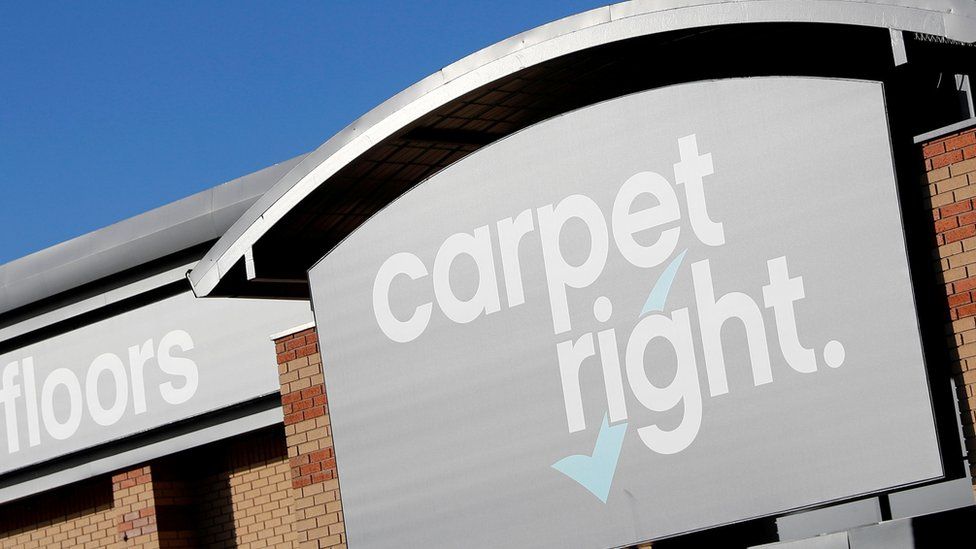 Carpetright has reported a full-year loss and falling sales as the retailer struggles to turn itself around.
The floor covering retailer agreed a rescue plan earlier this year, under which it is closing 81 of its stores.
For the year to 28 April, Carpetright posted a statutory loss of £70.5m, a figure that includes the cost of store closures and asset writedowns.
Like-for-like sales in the UK fell by 3.6%, with the steepest decline coming in the second half of the year.
Carpetright agreed a Company Voluntary Arrangement (CVA) with its creditors in April which allowed it to shut stores. It has also raised an extra £65m from shareholders.
Chief executive Wilf Walsh said the CVA offered the chance to rebuild the firm and added: "This will be a transitional year for the group as we work through our recovery plan."
Stripping out one-off costs related to the restructuring, the company's underlying loss before tax was £8.7m, compared with a profit of £14.4m a year earlier.
Mr Walsh added: "Completing the turnaround will take time and the road ahead remains a challenging one - but we now have the resources to fully fund our revised business plan.
"We do believe that we now have a bedrock in place of a largely right sized and right rented retail estate supported by plans to develop a compelling digital offer that will see us grow profitable market share over the next few years."
The company also blamed "negative publicity" around its restructuring programme for its losses and drop in sales, especially after Christmas, although it said that this had lessened in recent weeks
It said this also affected borrowing, with its suppliers tightening the terms on which they would extend credit for buying their goods. As a result, its net debt has jumped to £53m, up from £9.8m last year.
Carpetright's troubles come amid a difficult period for High Street retailers.
Toys R Us closed earlier in the year and Mothercare, Poundworld and some restaurant chains are also struggling.