Hillary Clinton at Oxford lecture: 'Young let down by Brexit'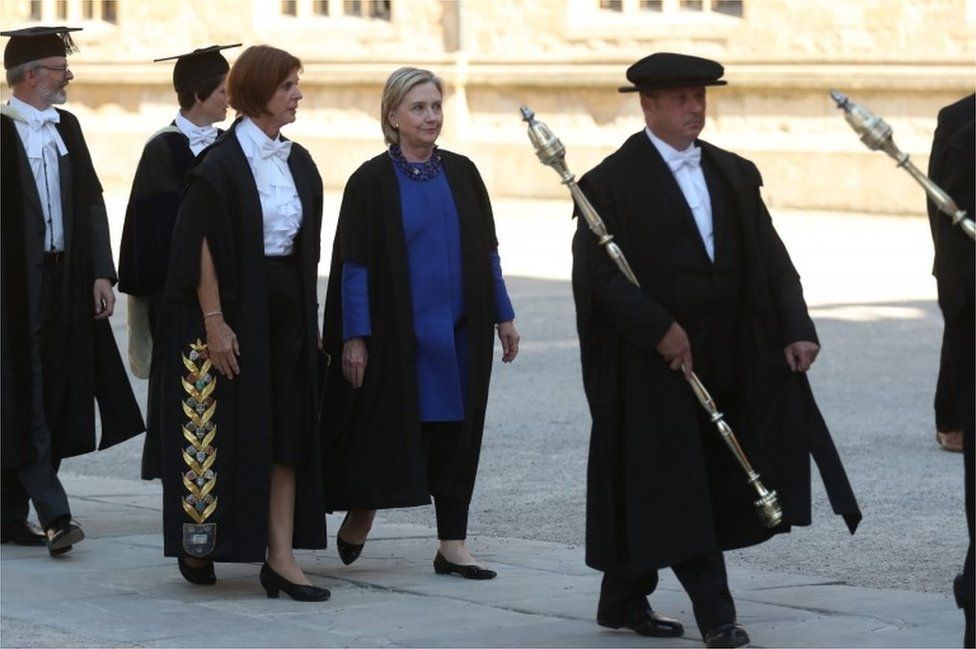 Young people felt let down by older generations after the Brexit vote, Hillary Clinton has told students.
The former US presidential candidate delivered the University of Oxford Romanes Lecture at the Sheldonian Theatre on Monday.
She added: "Young people are proving to be the most effective activists, change-makers and problem solvers anywhere in the world."
The former US first lady received a standing ovation following the lecture.
She told the audience: "Today in the UK, where nearly three quarters of 18 to 24-year-olds voted to remain in the European Union, one has to ask: could more have done the same, enough to turn the tide?
"Because after the vote, young people spoke out expressing fear, disgust and a feeling of being let down by the older generations."
Mrs Clinton said she was optimistic about the future but wanted younger people to get involved in politics.
"It is my hope that young people here at Oxford will commit to the hard and important work of building a democratic process that represents your hopes, concerns and dreams," she said.
The university apologised and said the automated registration page "went live earlier than expected, so many people were able to get tickets before the intended opening time".
Related Internet Links
The BBC is not responsible for the content of external sites.