Government outsourcing approach flawed, say MPs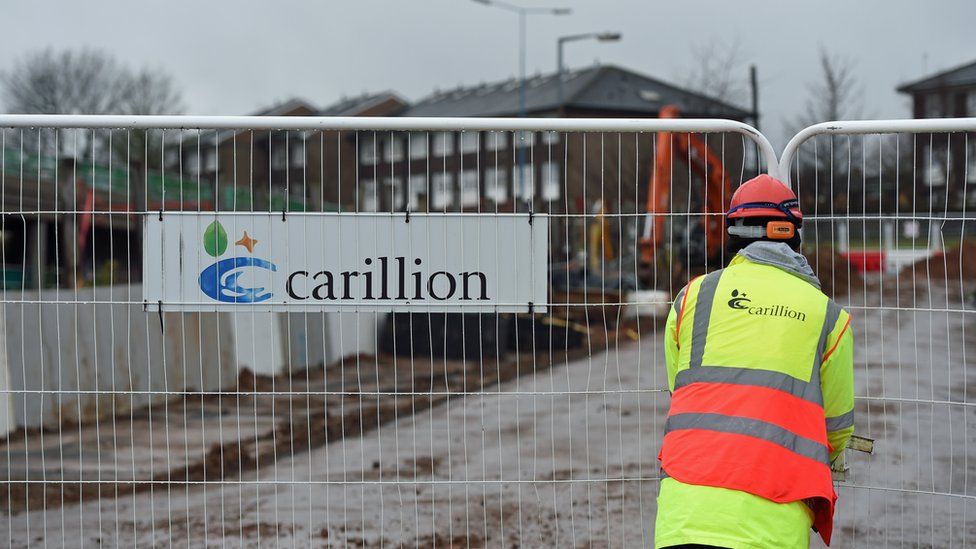 The government is prioritising cost over quality when outsourcing public sector contracts, leading to worse services, a committee of MPs says.
The collapse of construction giant Carillion had exposed "fundamental flaws" in the outsourcing process, the Commons Public Administration and Constitutional Affairs Committee said.
When Carillion failed in January, it had 420 UK public sector contracts.
MPs said its collapse had "badly shaken public confidence in outsourcing".
But it said the government's approach of "spending as little money as possible" meant that contractors were being forced to "take unacceptable levels of financial risk".
"Ultimately, this has led to worse public services as companies have been sent a clear signal that cost, rather than quality of services, is the government's consistent priority," the committee's report said.
According to the committee's calculations, the government has had to renegotiate more than £120m of contracts since the beginning of 2016 to make sure that the public services provided continued.
The report also found that the government was unable to provide "significant evidence" for its key claim for outsourcing, that it provides "better services for less public money".
It said this was particularly true for private finance initiative (PFI) deals which are used to fund many public services such as new schools or hospitals.
The committee said that the government had admitted that the "entire (PFI) structure is to keep the debt off the balance sheet".
The MPs are urging the government to be more transparent about how it decides to outsource and award contracts.
It also wants ministers to commit to "realistic assessments of cost" when it outsources contracts.
Committee chairman Sir Bernard Jenkin said it was "staggering" that the government had misunderstood the costs of contracts.
"It has accepted bids below what it costs to provide the service, so that the contract has had to be renegotiated."
He warned that a crisis like Carillion could happen again unless the government acted.
A Cabinet Office spokesman said the government would respond formally to the report in "due course".
"The government is committed to ensuring a healthy and diverse marketplace of companies bidding for government contracts, and we have recently announced a wide package of new measures to further improve how we work with our vendors," he added.