The battle for Sky: Five reasons why it matters
By Tom Espiner
Business reporter, BBC News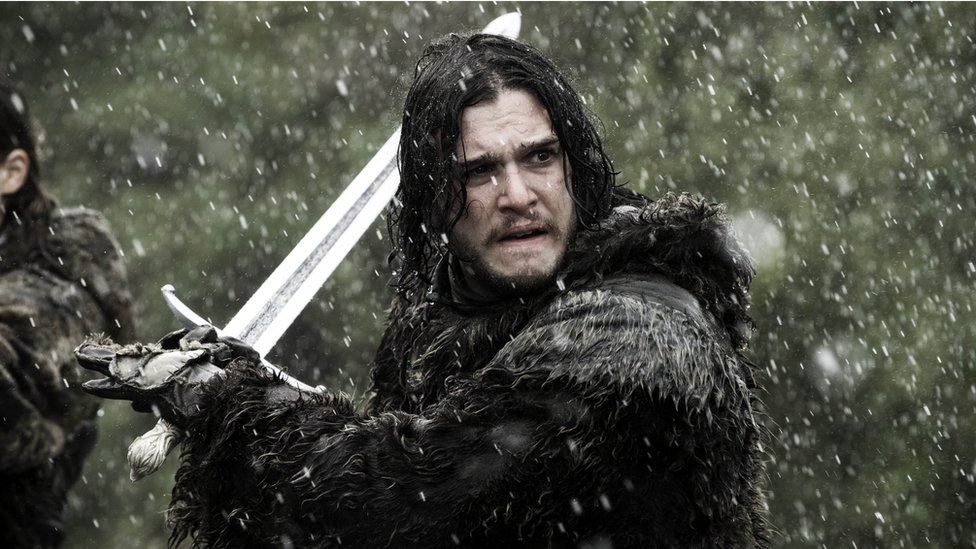 Powerful media firms with deep pockets are lining up to try to buy Sky.
The Rupert Murdoch-controlled 21st Century Fox is in a bidding war with US media giant Comcast over the prize, with billions of pounds at stake.
This is all very good news for Sky shareholders, but why else is it important?
Sky is "a jewel in a crown", says media analyst Alice Enders.
The broadcaster has nearly 23 million pay-TV subscribers in Europe, with more scope for expansion there than in the US, and it has a broadband business.
In February, Sky Sports won the rights to UK Premier League TV packages, and Sky also licenses shows including Game of Thrones, as well as producing its own original content.
No matter who wins the bidding war, Sky subscribers are likely to face higher prices, Ms Enders says.
The bidding war has pushed Sky's price up to more than £24bn, and that is likely to be recouped from customers, she says.
However, Liberum analyst Ian Whittaker says prices may not rise too much because of the amount of competition Sky faces.
3. The future of Sky News
In November 2017, Rupert Murdoch threatened to close down Sky News to smooth the way for Fox to seal the deal.
However, in negotiations with the UK government over the takeover, Fox guaranteed funding for Sky News for 15 years and its editorial independence.
Whoever wins the bidding war, "Sky News can't be sold, and it can't be shut down," says Ms Enders.
This is important in giving people in the UK a choice of TV news provider, she says.
Amazon is making the media very nervous indeed with its Amazon Prime service.
Amazon's US video audience, including films and TV shows licensed from other companies, was about 26 million customers in early 2017.
As well as Amazon, the explosive growth of Netflix has meant media firms are scrambling to join forces to cope with the competition.
But it's also down to firms wanting to be able to package up services such as TV, phone, and broadband.
This is what makes Sky such a prize for Disney and Comcast, says Liberum's Mr Whittaker - it has those millions of subscribers, and a broadband business.
5. The influence of the Murdochs
An added complication is that Fox itself is a takeover target for Disney and Comcast.
There was surprise that Rupert Murdoch wanted to sell Fox when the news first came out.
But his hand was forced after an unsuccessful Fox bid for US media giant Time Warner in 2014.
The failure to get that deal across the line meant the Murdoch family was left with a relatively small US studio business, with more pressure to produce hit movies, because "if you have a clunker, it's really going to hurt," says Ms Enders.
Disney has said there won't be a role for Murdoch family members at Fox if it is successful.
Selling Fox also means the Murdoch family's long-term influence may be diminished due to the "terminal" decline in newspaper circulation, Ms Enders says.
The Murdochs control papers including the Times, the Sunday Times and the Sun in the UK.