Papa John's logo to change after founder uses N-word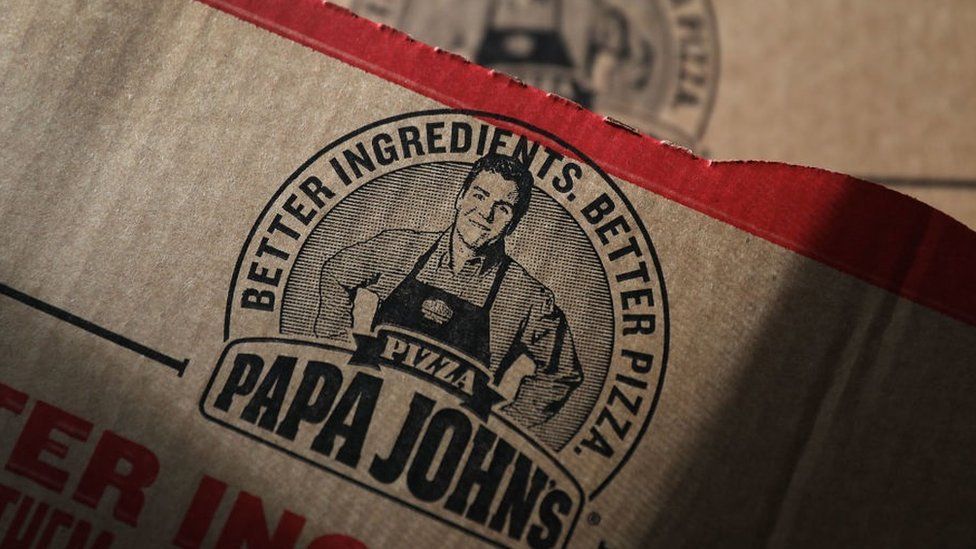 Papa John's founder John Schnatter will be removed from the pizza chain's branding after his use of the N-word forced his exit from the company.
Mr Schnatter, the company's former chairman, had used the racial slur in a conference call in May.
A Papa John's spokesperson confirmed to the BBC that it will erase its founder's image from all advertising.
Mr Schnatter quit as chief executive last year after criticising the NFL over players' national anthem protests.
Shares in Papa John's were up more than 3.1% on Friday following the news of the branding overhaul, improving further on the gains made after it was announced that Mr Schnatter was departing as chairman.
In a statement on Wednesday, the company said it condemned "racism and any insensitive language".
The pizza chain later said it had accepted Mr Schnatter's resignation and that a new chairman would be appointed in the coming weeks.
Papa John's is the world's third-largest pizza chain, with more than 350 outlets in the UK and 4,900 restaurants worldwide.
The slur occurred during a media training conference call in May between top staff at Papa John's and a marketing agency called Laundry Service.
According to Forbes, the call involved a role-playing exercise that was supposed to give Mr Schnatter experience in dealing with difficult issues.
When discussing how he would distance himself from racist groups, Mr Schnatter said that Colonel Sanders, the founder of KFC, had never faced criticism for using the N-word, Forbes reported.