US lifts order against China's ZTE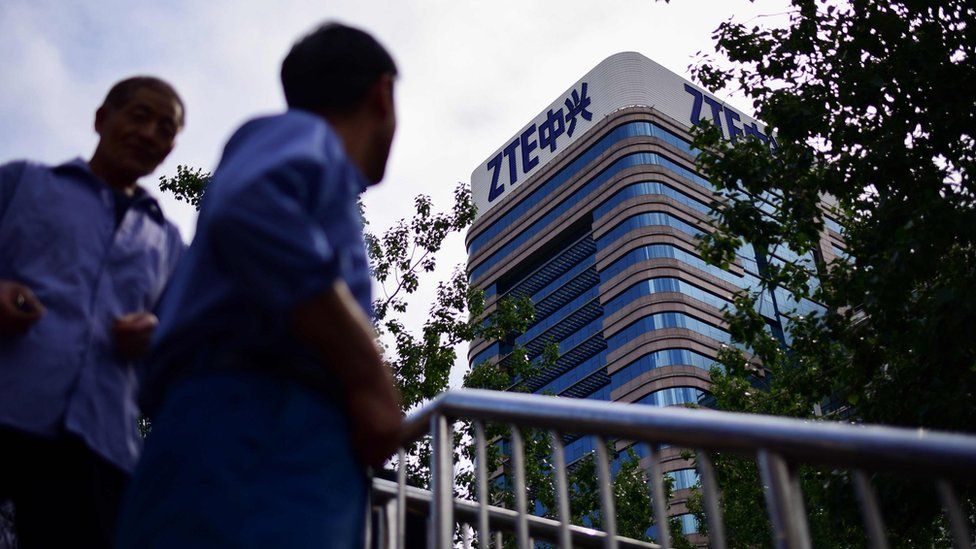 The US has lifted an order that blocked Chinese tech giant ZTE from doing business with US companies, forcing the firm to halt major operations.
US President Donald Trump had intervened to end the ban, which was imposed in April and tied to ZTE violations of US sanctions against Iran and North Korea.
The US Commerce Department said the firm had now complied with all steps.
ZTE paid a $1bn penalty last month and has now placed an additional $400m in a holding account against further violations, the Commerce Department said on Friday.
"While we lifted the ban on ZTE, the Department will remain vigilant as we closely monitor ZTE's actions to ensure compliance with all US laws and regulations," US Commerce Secretary Wilbur Ross said.
ZTE, China's second largest telecoms manufacturer, depends on American-made components for the production of its handsets.
It suspended major operations this spring after the US imposed the ban. The US said the firm had lied about punishing employees involved in violating US sanctions against North Korea and Iran.
President Trump asked the US Commerce Department to reconsider the ban in May at the request of Chinese President Xi Jinping.
The decision was controversial in the US. Some politicians in Congress are trying to take action to reinstate the original penalty, citing national security concerns about the company.
"ZTE should be put out of business," Senator Marco Rubio, a Republican from Florida, said on Friday.
"We must put American jobs and national security first, which is why I have urged NDAA conferees to ensure the bipartisan provision to reinstate penalties against ZTE is included in the final bill."
The US has said the new penalty is significant. ZTE also paid the US almost $900m in 2017 for the sanctions violations.
The ZTE saga comes at a tense time in US-China relations.
The US government on 6 July placed tariffs on $34bn of Chinese goods, prompting China to levy tariffs of equal size on US imports.
The Trump White House escalated the dispute this week by listing another $200bn worth of Chinese products it plans to hit with tariffs as soon as September.