National Savings to cut Direct ISA rate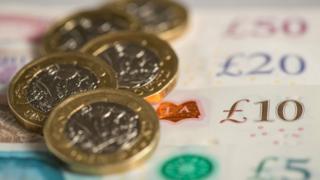 National Savings and Investments (NS&I) is cutting the interest rate it pays on its Direct Individual Savings Account (ISA), affecting nearly 400,000 savers.
From 24 September, NS&I will reduce the rate on its Direct ISA from 1.00% to 0.75%.
Some 387,000 people held Direct ISA accounts in March this year, holding a total of £4.6bn.
NS&I said the decision to cut the rate was taken in order "to deliver positive value for taxpayers".
The savings body is set a specific fund-raising target by the Treasury each year.
Jill Waters, NS&I retail director, said: "We have taken the decision to reduce the interest rate on our Direct ISA to deliver positive value for taxpayers.
"As part of our operating framework, we must ensure that we continue to strike a balance between the needs of our savers, taxpayers and the stability of the broader financial services sector."
In March this year, NS&I cut the interest rate it paid on Guaranteed Growth and Income Bonds, saying the products had proved too popular since they were launched in December.
Government rules mean NS&I is not allowed to attract too much cash, in fairness to taxpayers and so as not to destabilise the savings market.
NS&I introduced the Direct ISA in April 2008 with an interest rate of 5.3%, but the rate has been slashed since then.
Returns on ISAs in general have declined sharply during the past decade of low interest rates, which have discouraged many people from putting money away.