Uber investigated over gender discrimination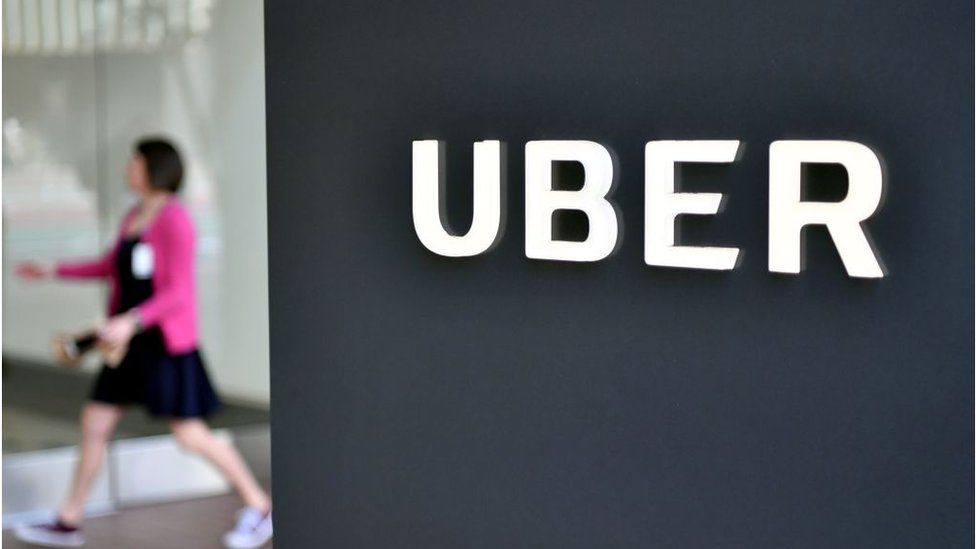 Ride hailing firm Uber is being investigated by US authorities over a complaint about gender discrimination, the BBC understands.
Investigators have been interviewing former and current Uber employees and seeking documents from the firm.
Uber told the BBC it was "continually improving" in terms of diversity.
According to the Journal, the EEOC has been seeking information related to hiring practices, pay disparity and other matters as they relate to gender.
Uber has been seeking to improve its performance on diversity and inclusion following widespread accusations of chauvinism at the company under former chief executive Travis Kalanick.
That followed an explosive blog post by former software engineer Susan Fowler which went viral in early 2017.
In it she outlined a hostile work culture for female employees and recounted how the company's human resources department refused to punish her former manager, who had propositioned her for sex, based on his productivity.
Last year, former US Attorney General Eric Holder was hired to conduct an investigation into Uber's gender policy, which led to 20 people being fired.
Under new chief executive Dara Khosrowshahi the firm has overhauled its hiring, review and compensation practices, but it continues to face problems.
In May another former software engineer sued the firm over sexual harassment, race discrimination and other claims.
And last week, Uber's human-resources chief, Liane Hornsey, resigned following an investigation into how she handled allegations of racial discrimination at the ride-hailing firm.
In a statement Uber said: "We are continually improving as a company and have proactively made a lot of changes in the last 18 months.
"These include implementing a new salary and equity structure based on the market, overhauling our performance review process, publishing diversity and inclusion reports, and rolling out diversity and leadership trainings to thousands of employees globally."
According to figures from the firm, 38% of Uber's workers were women as of March, up from 36% a year earlier, but women in leadership roles fell to 21% from 22% from a year earlier.
These figures are in line with other technology firms.
The EEOC did not immediately respond to a request for comment.
Uber is facing at least five other federal investigations into areas including its pricing practices, bribery claims abroad, and for using a software tool that helped its drivers evade local transport regulators.
Its prior clashes with regulators continue to play out.
On Monday, the Federal Trade Commission said it had started to distribute money from a $20m settlement it reached with Uber in 2017.
That settlement resolved allegations that the firm had misled hires over earnings potential and options for vehicle financing.
More than 88,000 drivers are expected to receive a refund, worth an average of about $223, the FTC said.