Pound drops below $1.30 as June retail sales fall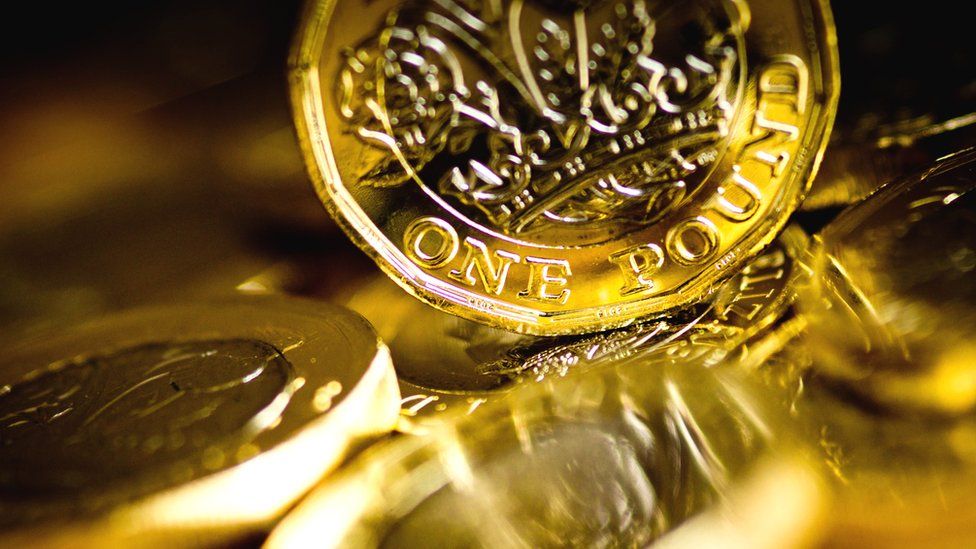 The pound has fallen under $1.30 after a surprise fall in retail sales in June, confounding expectations of an increase.
While the World Cup and hot weather helped food and drink sales, they also kept shoppers away from high streets.
The weak figures cast doubt on whether interest rates will rise next month.
The Bank of England had been expected to raise interest rates in August. But following the inflation figures released earlier this week, economists were divided on whether it would do so.
Tom Stevens at Fidelity International, said: "An August rate hike is in the balance. Whether or not one is delivered, the trajectory thereafter will be extremely shallow."
The ONS figures also showed that retail sales rose by 2.9% in the year to June, a slowdown from the 4.1% annual increase recorded in May and below forecasts of a 3.5%. rise.
However, Samuel Tombs at Pantheon Macroeconomics said the data would not "undermine the [Bank of England] Monetary Policy Committee's judgement that the economy rebounded in the second quarter".
In the April-to-June quarter retail sales increased by 2.1% - the biggest quarterly rise since 2015.
ONS senior statistician Rhian Murphy said: "Retail sales grew strongly across the three months to June 2018 as the warm weather encouraged shoppers to buy food and drink for their BBQs.
"However, in June retail sales actually fell back slightly, with continued growth in food sales offset by declining spending in many other shops as consumers stayed away from stores and instead enjoyed the World Cup and the heatwave."
Ruth Gregory at Capital Economics said: "Some of the second-quarter's strength reflects temporary factors, such as a boost from the warm weather and the Royal Wedding celebrations.
"Crucially, though, the big constraint on spending - namely the squeeze on real wages from high inflation - has eased."
Ms Gregory said: "While this week's unexpectedly-weak inflation figures have made the outlook for an interest rate rise in August rather less clear-cut, the recovery in the consumer sector supports our view that a hike is still more likely than not."
Between May and June, non-food sales fell by 1.1%, with demand for clothing down 0.8%.
Mr Tombs added: "Many households [had] already brought seasonal apparel when the weather also was unusually warm in April and May."
Food sales rose by 0.1% in June, which he said was a "good result" following substantial increases in April and May.
"The World Cup might have helped to support food sales, by encouraging people to stay in rather than eat out, though note that England's three knock-out games that led to huge TV audiences didn't happen until July," Mr Tombs added.