Royal Mail hit by shareholder revolt over bosses' pay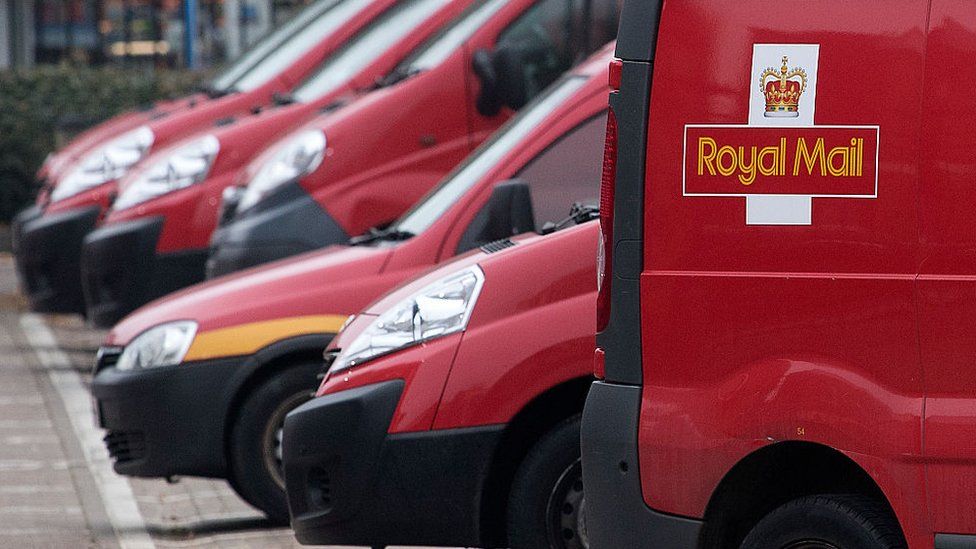 Royal Mail shareholders have rebelled against its pay plans for top executives following a row over a salary rise for its new boss.
The directors' remuneration report was rejected by about 70% of shareholders in a vote, which is non-binding, at Royal Mail's annual meeting.
New chief executive Rico Back is set to be paid £640,000 - £100,000 more than his predecessor Moya Greene.
Royal Mail says it will consult further as it reviews its pay policy this year.
Ms Greene stepped down as Royal Mail's chief executive in June after more than eight years in charge.
Before becoming chief executive, Mr Back ran Royal Mail's European subsidiary, General Logistics Systems.
He plans to remain based in Zurich and will commute to Royal Mail's London headquarters.
Investor advisory firms ISS and Glass Lewis both said that Royal Mail shareholders should reject the pay report.
However, Royal Mail chairman Peter Long told the annual meeting that Mr Back's "fixed pay" would be "exactly the same" as Ms Greene's because of differences to their pensions.
"We recognise and understand the reasons why our shareholders felt they could not vote in favour of the DRR this year.
"We will consult very closely with them and with the shareholder representative bodies as part of our scheduled review of the company's remuneration policy. This is due to take place in the autumn."
Ms Ni-Chionna added: "The incoming CEO's pension entitlement is lower and the salary is higher than the retiring CEO. We did not feel it was appropriate to reduce the fixed pay for this very demanding role."