Gaucho closes Cau chain and cuts 540 jobs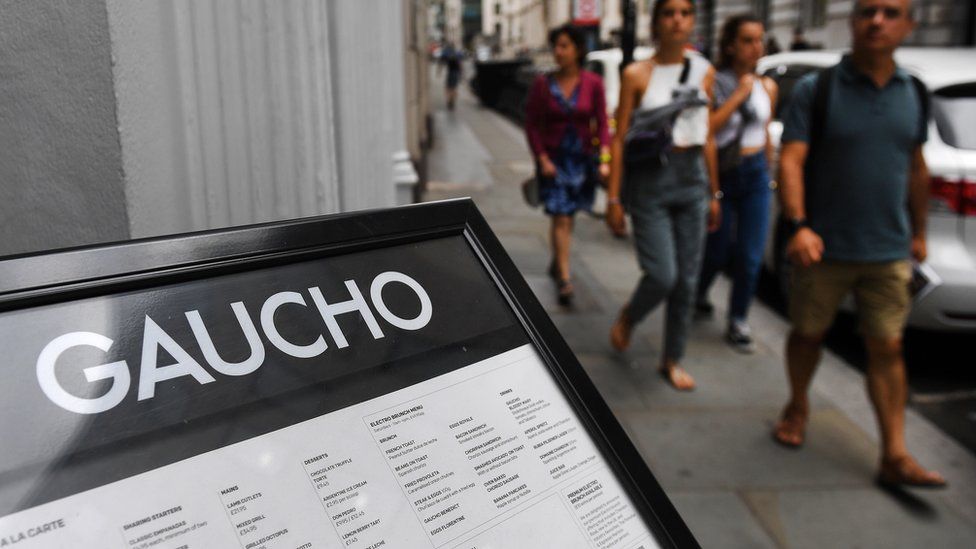 The Gaucho restaurant group is closing down its Cau chain at the cost of 540 jobs.
Accountancy firm Deloitte has been appointed as the administrator to the specialist steak group.
It said all 22 branches of Cau would close to allow the group to focus on selling the Gaucho chain.
Deloitte described Cau as "significantly loss-making" after reporting three consecutive years of falling sales.
Joint administrator Matt Smith said: "Unfortunately the Cau brand has struggled in the oversupplied casual dining sector with rapid over-expansion, poor site selection, onerous lease arrangements and a fundamentally poor guest proposition all being factors in its underperformance.
"The Gaucho business on the other hand, which operates in the premium dining market, continues to trade well in its market segment, is profitable and has a strong underlying brand and guest loyalty."
Mr Smith added: "We are taking steps to stabilise the business following our appointment and are now seeking expressions of interest in terms of a sale of the Gaucho business."
Robert Hayton, head of UK business rates at real estate adviser Altus Group, said the growth in the casual dining market this decade had increased rents and other costs for chains such as Cau.
"Extra tax for business rates coupled with rising food prices and staff costs through increases in both the national and minimum wages are creating a potentially lethal cocktail as margins are squeezed."
British Property Federation chief executive Melanie Leech told the Evening Standard: "It's disappointing that Gaucho has been unable to agree a way forward with its funders and that so many jobs are at risk as a result. Property owners and other creditors will also be hit."
Gaucho specialises in Argentinean steaks and fine wine and is owned by the private equity firm Equistone.
It has restaurants in London, Birmingham, Leeds, Manchester and Edinburgh as well as Dubai and Hong Kong.
The restaurant group employs 1,305 people, with 540 at Cau, 714 at Gaucho and 51 at head office.