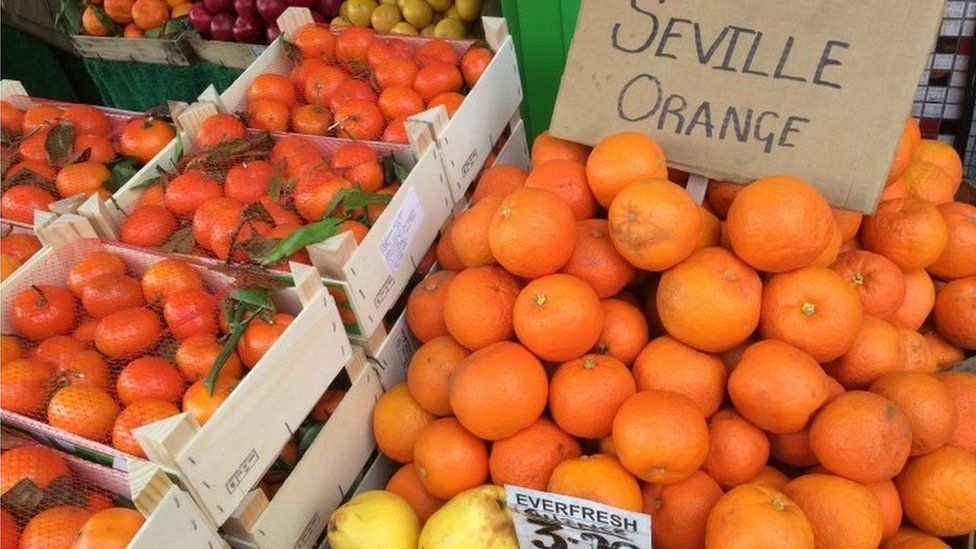 Thursday's warning from Brussels to EU businesses to step up preparations for a no-deal Brexit is timely.
It arrives alongside a palpable shift in the minds of UK business leaders on the probability of leaving without a negotiated deal.
It has gone up - and many UK companies are intensifying and accelerating their contingency plans to mitigate potentially severe disruption.
Across the board, firms feel the cliff-edge is getting uncomfortably close.
One food retailer told me "no deal is looking more likely - we are getting pretty worried. We're looking at a number of options to make sure we can get food into the UK."
One option is to apply for Authorised Economic Operator (AEO) status, which can offer priority with border procedures.
It's a bit like a frequent flying, executive club member who gets priority boarding when there's a crush at the gate. It costs money but an increasing number of businesses consider it a useful bit of insurance.
As one told me: "It comes with costs but we think we might pull the trigger on that now."
Another option is to look at "alternative geographies".
Supermarkets source some produce from the EU for certain parts of the year and from elsewhere in the world for the rest of the year.
I understand some are considering suppliers from outside the EU all year round - shipped to ports that will not suffer the same delays feared at EU-facing terminals in the English Channel.
The British Retail Consortium has repeated its warning about food being left to rot at the docks waiting for the kind of checks that have not been necessary for decades and port authorities are woefully understaffed to complete.
Meanwhile, pharma companies such as Astra Zeneca and GSK have confirmed they are increasing their stockpiles of medicines in case of shortages.
Why this sudden outbreak of pessimism?
Not for the first (or last) time, it comes down to the border between the Republic and Northern Ireland. An amendment proposed by eurosceptic MPs and grudgingly adopted by the government basically kicked away a perceived safety net for those who want to preserve a close relationship with the EU.
The "backstop" agreed last December stipulated that in the event that no alternative could be agreed and in order to preserve an invisible border, Northern Ireland would - as a last resort - essentially stay in a customs union with the Republic.
The amendment makes it unlawful for Northern Ireland to form a separate customs territory to the rest of the UK rendering the backstop meaningless.
A backstop to ensure no hard border with Ireland is a prerequisite for the EU before signing the Withdrawal Agreement (the divorce papers). Without that signed agreement there is no transition period (in which everything stays the same till December 2020) for business to adjust.
It is a place where no-one in business - and few in politics - wants to end up. But in the past few days a plausible path to the edge of the cliff in 2019 has opened up.
A destination that not many companies, ports, customs officials, logistics firms, regulators, agencies, tax authorities and even politicians are really ready for.