Japan's Kobe Steel indicted over quality scandal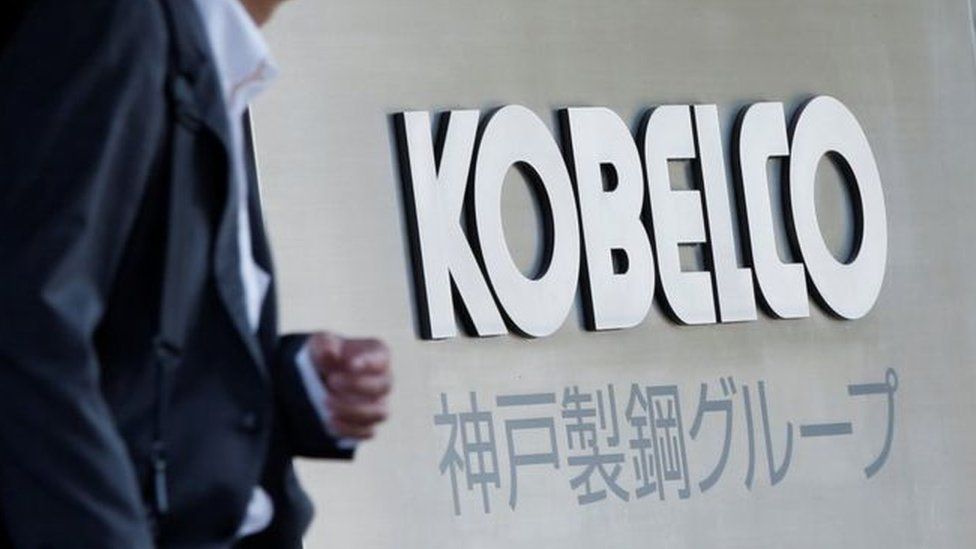 Kobe Steel has been indicted for allegedly violating Japan's competition law after the firm admitted it had fabricated strength and quality data of products sold to hundreds of clients.
Kobe Steel, which is Japan's third-largest steelmaker, first admitted to the wrongdoing last year.
The firm said on Thursday it was deeply sorry "for the enormous amount of worry and trouble" it had caused its clients.
Kobe Steel supplies makers of cars, planes and trains around the world.
Manufacturing giants including Boeing, Toyota and General Motors have been investigating whether they used any of the sub-standard materials; however, no safety issues have yet been reported.
A report that Kobe Steel released in March said there had been a total of 688 cases of "misconduct" - 525 announced when the problem was first revealed in October last year, and 163 fresh cases.
It confirmed that staff had changed or made up data on the quality of some of its products before they were shipped.
Kobe Steel had "deep-seated issues" around corporate culture and compliance, the report admitted.
The scandal has already led to a shake-up of the company's senior management, including the resignation of its chief executive Hiroya Kawasaki, among other changes.
The firm is also facing legal action in the US and Canada over the wrongdoing.