Qualcomm axes NXP deal after failing to get Chinese approval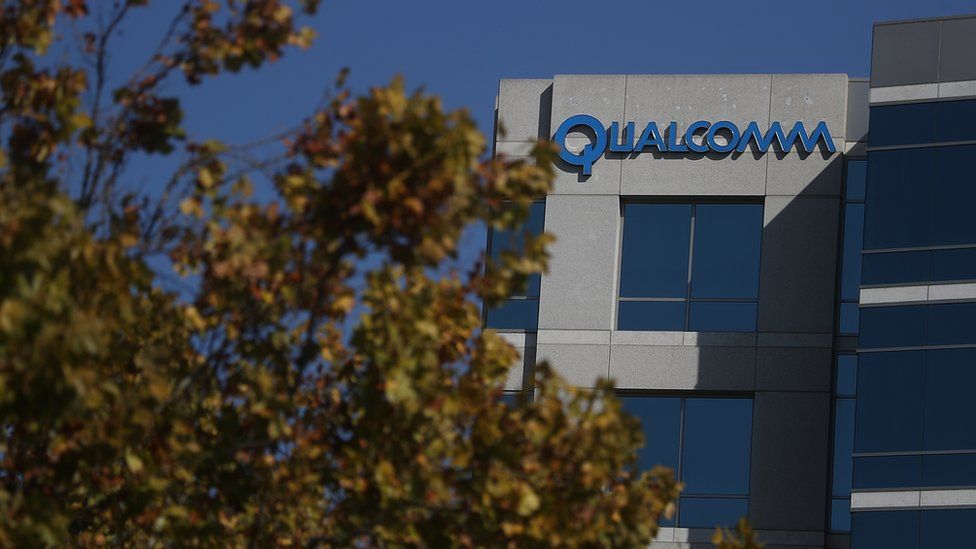 Chipmaker Qualcomm has abandoned its $44bn bid for Dutch rival NXP Semiconductors after failing to secure approval from Chinese regulators.
A deadline for the transaction, which needed China's sign-off, was set for 11:59pm (03:59 GMT) New York time under the agreement.
The deal had already won the necessary regulatory approvals in eight of nine countries.
It would have been one of the biggest deals between technology companies.
It comes as US-China trade tensions have escalated, prompting speculation this latest development is a retaliation to US tariffs.
"We intend to terminate our purchase agreement to acquire NXP when the agreement expires at the end of the day today, pending any new material developments," said Steve Mollenkopf, CEO of Qualcomm, in the company's third quarter fiscal results.
Qualcomm needed China's approval because it accounted for nearly two-thirds of its revenue last year, according to Reuters.
The latest results showed revenues jumping 6% to $5.6bn.
Qualcomm's experience suggests this could already be happening.
Mr Mollenkopf also said the company intended to pursue a stock repurchase program of up to $30 billion "to deliver significant value to our stockholders" upon the termination of the agreement.
Meanwhile, Qualcomm will have to pay a $2bn termination fee to NXP.