Sky profits up as the battle over ownership continues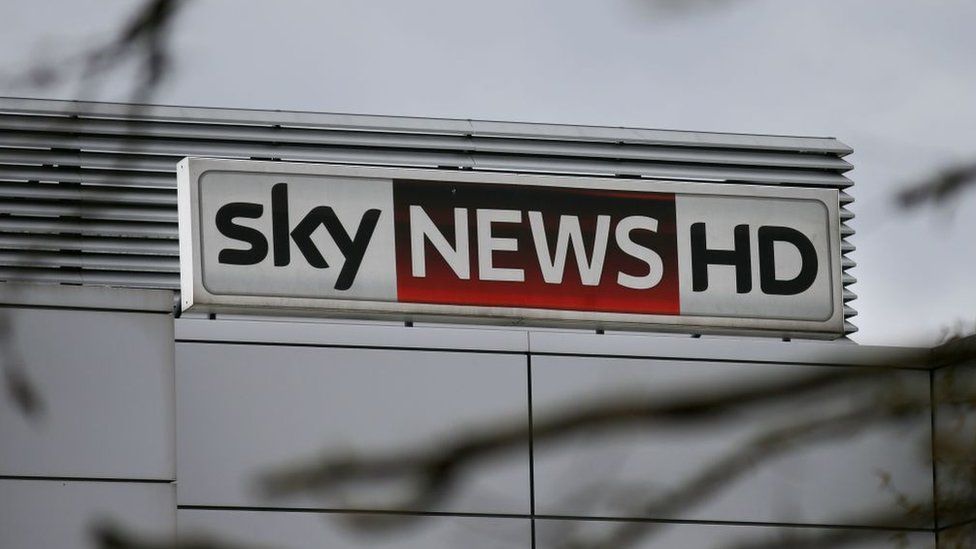 Sky, the pan-European satellite broadcaster at the centre of a takeover battle, has seen profits rise as it attracted new subscribers.
Sky has reported pre-tax profits up 7.5% over the past twelve months to the end of June and added more than 500,000 customers across Europe.
The positive results will whet the appetites of US cable giant Comcast and entertainment group Disney.
Both are hoping to win control of the UK-based news-to-sport provider.
Currently, Comcast is leading the race to buy Sky, with a bid that values the group at £26bn.
Sky is 39% owned by Twentieth Century Fox, the media group controlled by Australian media mogul Rupert Murdoch.
Fox has agreed to sell its entertainment assets to Disney, including its stake in Sky, and has entered into a bidding war with Comcast to purchase the 61% of Sky it doesn't yet own.
Sky has nearly 23 million pay-TV subscribers in the UK and Ireland, Italy, Austria and Germany and would give Comcast a major foothold in the European market.
With broadcasters under increasing pressure from streaming platforms such as Netflix and Amazon, Sky is an attractive target with its range of exclusive deals for Premier League football as well as dramas such as Games of Thrones.
Additionally, Sky's broadband and telephony mean there is scope to sell more services to customers who already subscribe to its pay-TV offerings.
"We've ended the year strongly with a good set of plans for the year ahead," Jeremy Darroch, Sky's chief executive told the BBC.
"The opportunity ahead in all of our markets is considerable, so we're nowhere near the headroom where we'll naturally run out of growth," he added.
Of the new subscribers added over the last year, about half - 270,000 - were customers in the UK and Ireland, where Sky said advertising revenues had performed strongly, rising 6%. That was driven by strong growth in Sky's targeted ad platform, AdSmart, the firm said.
Mr Darroch said Sky would continue its strategy of investing in a broad range of content, both sports and non-sports, to appeal to more people. Investment in original drama will rise 25% next year.
It's first major co-production with HBO, Chernobyl, will air in 2019 and Netflix will be launched as a standalone app on Sky's streaming services, the firm said.
Analyst Laith Khalaf, at Hargreaves Lansdown said Sky's performance highlighted why it had become a bid target.
"All the dials are pointing in the right direction, except for a blip in Germany and Austria, as a result of the price of Bundesliga [football] rights rising by £153m," he said.
"However Sky has successfully reinforced its position as the home of Premier League football after securing rights to the most attractive TV packages at a lower price than last time, to the tune of 16% less per game."
Sky's shares are currently trading just above £15 - about 30p above the latest offer from Comcast - suggesting investors expect Fox to trump Comcast's current bid, he added.