Hundreds of Carillion apprentices lose their jobs
By Rob Young
Business reporter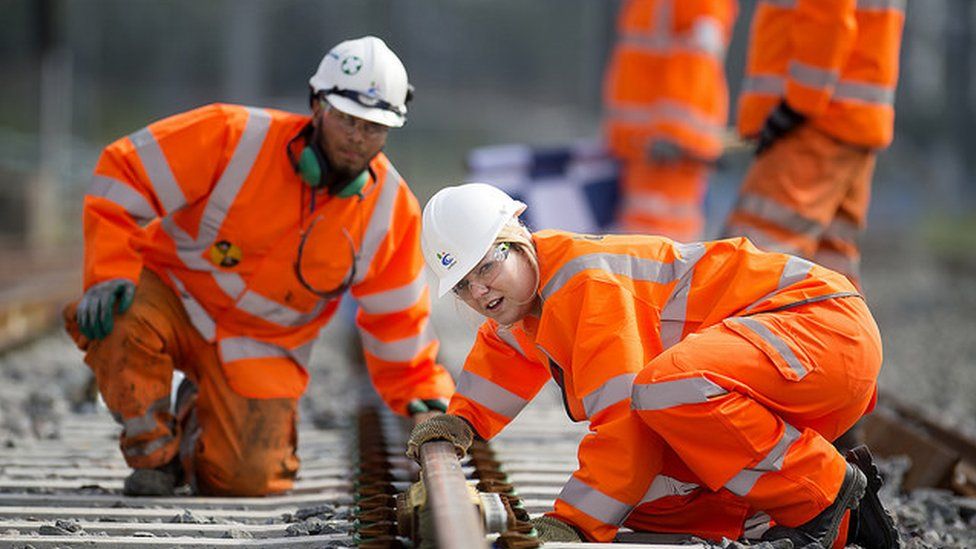 Almost 350 apprentices at the collapsed construction giant Carillion are to lose their jobs.
The Insolvency Service says 341 of them have been given their notice and will stop being paid at the end of August.
The industry training body CITB has been unable to find them apprenticeships with other companies.
The union Unite said the move "destroyed" their training and was an act of "crass stupidity", eight months after the company failed.
"The liquidation of Carillion had a huge impact on our sector, over the last six months the construction industry has relentlessly rallied to support the 1,148 apprentices in England and 127 apprentices in Scotland affected," said Sarah Beale, the chief executive of the Construction Industry Training Board (CITB).
Some 777 former Carillion apprentices have been found work in England; 12 others are now in full time education. In Scotland another training provider helped 101 find employment.
"I would like to thank everyone across our industry who has supported Carillion apprentices find employment over this period," said CITB's Sarah Beale.
The 341 apprentices soon to lose their jobs are spread across England, but the greatest numbers are based in the North East and North West of England.
The number of redundancies following Carillion's demise now totals 2,778, while 13,516 jobs have been saved, and 1,277 employees have left the business.
More than 650 employees have been retained on public and private sector contracts.