US mulls 25% tariff on $200bn of Chinese goods, say reports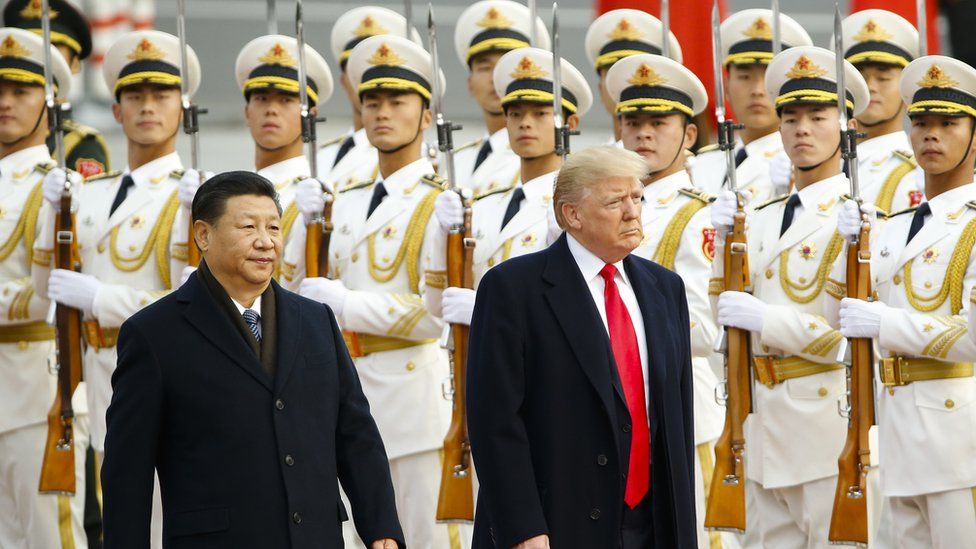 The US is considering 25% tariffs on $200bn (£152bn) of Chinese goods, much higher than the 10% it previously indicated it might impose, reports say.
The plan could be announced as early as Wednesday but the higher figure has not been finalised, sources told US media.
It would risk further escalating tensions between the US and China which are already mired in a trade war.
The list named more than 6,000 items including chemicals, textiles, minerals and consumer goods ranging from baseball gloves to frozen fish fillets.
The US accuses China of intellectual copyright theft and wants to bring down its lofty trade deficit with the world's second largest economy.
But the trade dispute is also seen as part of a broader tug of war between the two powerhouses for influence on the world stage.
The US is also expected to soon announce tariffs on the remaining $16bn of the $50bn of Chinese goods the US originally planned to tax.