Next shares slump despite sales rise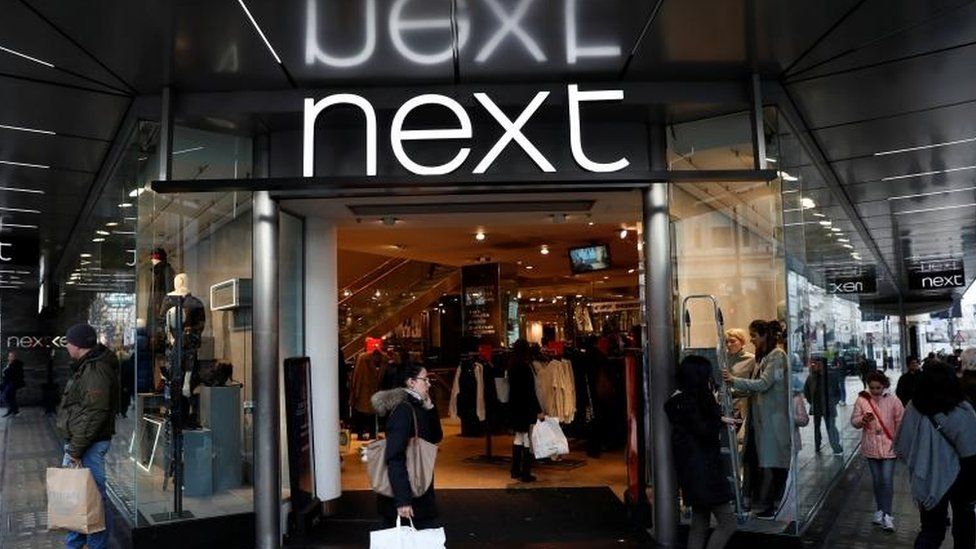 Shares in clothing retailer Next have fallen 6% in early trading, despite a faster-than-expected rise in sales.
The High Street chain said that thanks to the "prolonged" hot weather, it had sold more lightweight summer clothing earlier in the season.
Revenue grew by 2.8% in the three months to 28 July compared with 2017.
However, the retailer was cautious on its prospects for the rest of the summer, saying it had already sold stock it had hoped to sell in August.
Online sales were up 12.5%, but in its retail stores, trade fell by 5.9%.
Next maintained its full-year profit forecast at £717m, down 1.3% on 2017.
The retailer said it had expected the sales rise for the quarter to be just 1%.
It added: "We believe that this over-achievement in sales was due to the prolonged period of exceptionally warm weather, which greatly assisted the sales of summer weight product.
"It is almost certain that some of these sales have been pulled forward from August, so we are maintaining our sales and profit guidance for the year to January 2019."
George Salmon, equity analyst at Hargreaves Lansdown, said: "Hopes had been high that the sunny weather, which boosts sales of all things summer season, would have led to Next upgrading profit expectations for the year. That's not been the case.
"Next says it'd rather wait and see how the remainder of the summer goes before moving guidance. This seems fair enough, but it will have left a few wondering if the best summer in years isn't enough to upgrade profits, then what is?"