Tesla boss Elon Musk facing two lawsuits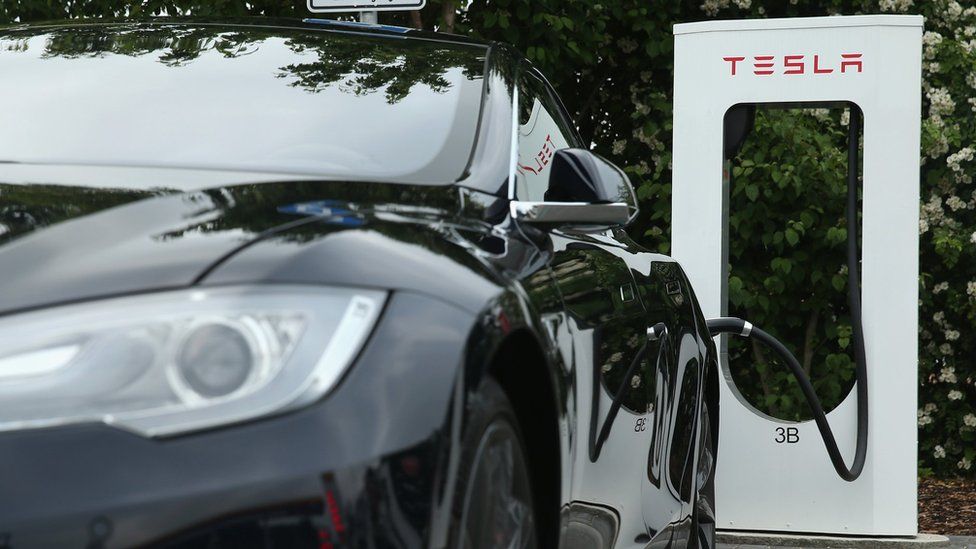 Tesla boss Elon Musk is facing legal action on two fronts amid allegations over his firm's business practices.
In one case, a former employee that Tesla accused of sabotage has hit back with his own lawsuit accusing it of "dangerous and wasteful" behaviour.
In the other, ex-employees of its SolarCity subsidiary say they were wrongfully dismissed after uncovering evidence of fake sales records.
Tesla, best known for electric cars, denies all the claims in the lawsuits.
In June, the carmaker filed a lawsuit accusing Martin Tripp, a former technician at Tesla's Nevada factory, of hacking into its systems and passing confidential information to third parties.
Now Mr Tripp is suing for defamation, invasion of privacy and intentional infliction of emotional distress. He is seeking at least $1m.
Mr Tripp maintains he was a whistleblower who leaked information to the Business Insider website because of environmental and safety issues.
The counter-claim, like the original lawsuit, was filed in the federal court in Nevada.
In it, Mr Tripp says he acted because of Tesla's "high levels of waste and scrap", as well as what he called "unnerving, dangerous and wasteful business practices".
He also accuses Mr Musk of falsely implying in a tweet that he was bribed by Business Insider.
In a separate case, three former SolarCity workers say they were fired after their own attempt to blow the whistle on wrongdoing.
In a lawsuit filed in the San Diego Superior Court, they say they discovered fake sales accounts that were used to inflate the company's valuation and justify bonuses for certain employees.
They say they told Mr Musk and other managers of their concerns, but were then dismissed in May 2017.
Tesla said it had fully investigated the issues and the facts did not support the allegations.
Last month, it signed an agreement with Chinese authorities to build the factory, which is expected to be producing 500,000 vehicles within five years of construction.
According to a report by Bloomberg, Tesla plans to invest $5bn (£3.8) in the project and is considering raising funds in China to finance at least part of that investment.