Women-only network appoints male chairman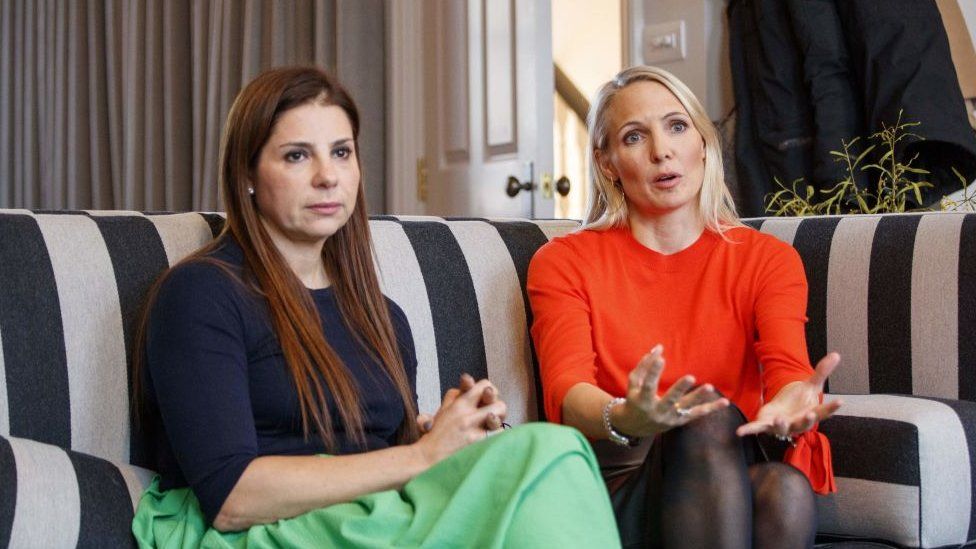 A networking group with the aim of supporting female leaders has been criticised for appointing a male chairman.
AllBright announced that Allan Leighton, chairman of the Co-operative Group, had taken the role.
The privately-run group describes itself as "the network for working women in the UK".
Co-founder Debbie Wosskow defended the decision, saying that to create change you "need to bring men with you".
The group was founded in 2016 by Debbie Wosskow OBE, who launched home exchange website LoveHomeSwap, and Anna Jones, former chief executive of publishing house Hearst.
The London-based group's activities include a private members' club and an academy for helping women grow their businesses.
It has attracted well-known members, including actress Naomie Harris and newsreader Sarah-Jane Mee.
AllBright's women-only focus extends to exclusively sourcing the wine and art in its club from female producers.
"Of course we need men on board," comedian Kate Smurthwaite told the BBC's Today Programme.
"How can we get anywhere until men are willing to share their power? What I'm not entirely convinced about is having men in charge."
She suggested that by appointing a man, AllBright is allowing him to "take the public glory as it were, and have that high-profile role".
Ms Wosskow, also speaking on Today, emphasised that the group's female co-founders remained in charge.
"There's a very, very interesting dynamic that takes place when women are signing men into a club that celebrates women," she said.
To support women with their business ideas, AllBright also manages an "angel syndicate network".
An angel investor is an early backer of a company that puts up money in return for a stake in the business.
Highlighting how early business investing is a male-dominated field, she added: "Only 14% of angel investors are women."
According to a recent report, the number of women in executive positions in the UK declined in 2018.
Cranfield School of Management's Female FTSE Index found just 30 women in full-time executive roles at FTSE 250 firms, down from 38 in 2017. The figures for FTSE 100 firms stayed the same, with 25 women holding executive roles at 22 companies.
The Women's Equality Party told the Times newspaper that the decision to appoint Mr Leighton "seems at odds with [AllBright's] mission to change the way the world thinks about female-led businesses".