Holidaymakers hit as pound falls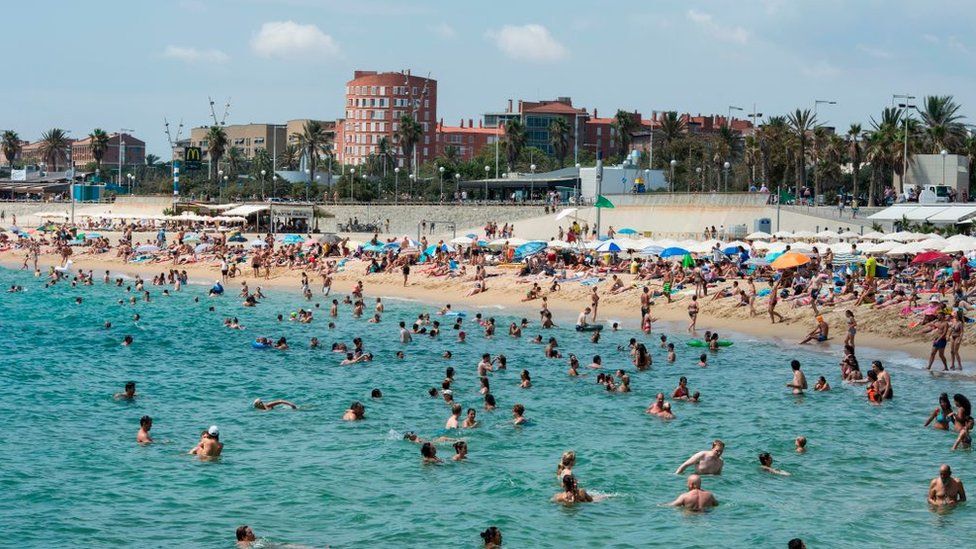 Tourists travelling overseas this summer could be in for a more expensive holiday thanks to a sharp drop in the value of the pound.
The pound earlier fell to its lowest level against the dollar for around 11 months.
Against the euro, it was trading 0.4% lower at €1.1195 - about a two-week low.
He put the chance of failing to come to an agreement at "60-40".
The pound had already been hit at the end of last week by a similar warning from the Bank of England governor, Mark Carney, who told the BBC there was an "uncomfortably high" risk of the UK leaving the EU without a deal.
XTB's chief market analyst David Cheetham, said he expected the pound to remain under pressure.
"Dr Fox gave a 60-40% chance of a no deal during a recent interview and while it seems to serve no-one's best interests, this game of brinksmanship looks set to continue for the foreseeable future," he said.
Economic consultancy Capital Economics has warned that the pound is likely to plummet further if fears of a "no deal" materialise.
Advice for travellers trying to save money on exchange rates includes pre-ordering cash on the internet or using specialist cards with low fees to take money abroad.
"If you pre-order online, and collect the cash when you get to the airport, you will still get the online rate," said Sally Francis-Miles, money spokeswoman at Moneysupermarket.
"If you're going abroad in the next month, you've still got time to order a specialist overseas credit card. If you're going in the next week, cash is probably best," she told the BBC earlier this month.
Some companies also allow you to lock in to an exchange rate months before you travel.