House of Fraser names funding deadline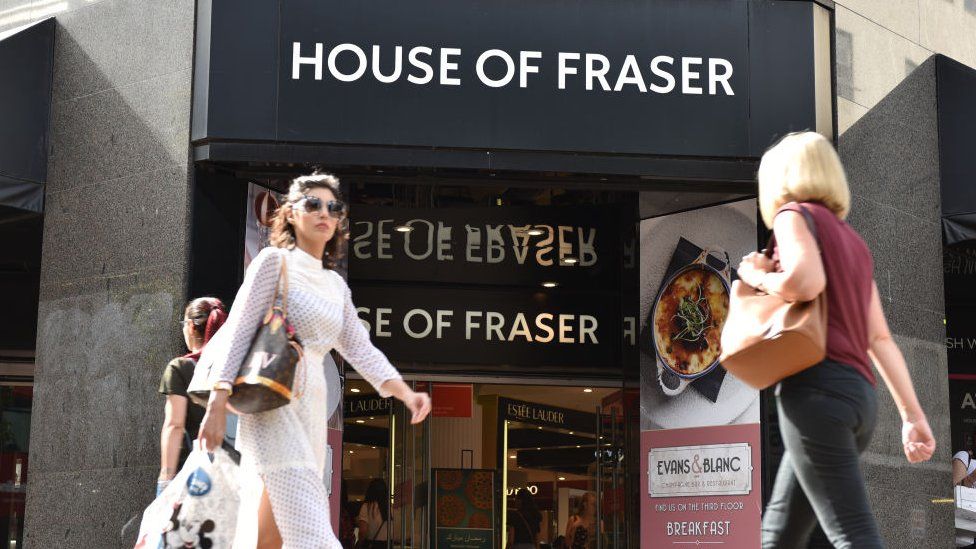 Struggling department store chain House of Fraser has set a deadline of 20 August to secure fresh funding.
The company is planning to close 31 of its 59 shops in January, but is also seeking fresh investment to survive.
The talks are "focused on concluding as quickly as possible to enable receipt of an investment required by no later than 20 August 2018".
That is the date when the department store business needs to make payments to its concession customers.
However, an agreement could be reached far sooner than that.
House of Fraser employs 17,500 people - 6,000 directly and 11,500 concession staff.
In the statement in Luxembourg, where it has bond investors, House of Fraser said it would provide further updates "as and when appropriate".
"House of Fraser thanks all of its employees, suppliers and other stakeholders for their ongoing support," the statement said.
Sky News reported that bidders had been told to submit their final offers on Thursday morning.
Potential suitors for the chain include Philip Day, the owner of Edinburgh Woollen Mills whose retail empire also includes Peacocks, Jane Norman, Austin Reed and Jaeger.
Sports Direct boss Mike Ashley, who already owns an 11% stake in House of Fraser, also approached the chain in July over a potential investment deal.
The investment fund Alteri, an offshoot of US hedge fund Apollo, is also said to be interested.
But earlier this month, C.banner pulled out of the deal to take the stake in the 169-year-old department store chain, leaving it and its creditors to seek alternative sources of finance.
More than 6,000 jobs - 2,000 from House of Fraser and 4,000 brand and concession roles - will be lost as a result of the restructuring, the company has said.