Tesla's Elon Musk faces investor lawsuit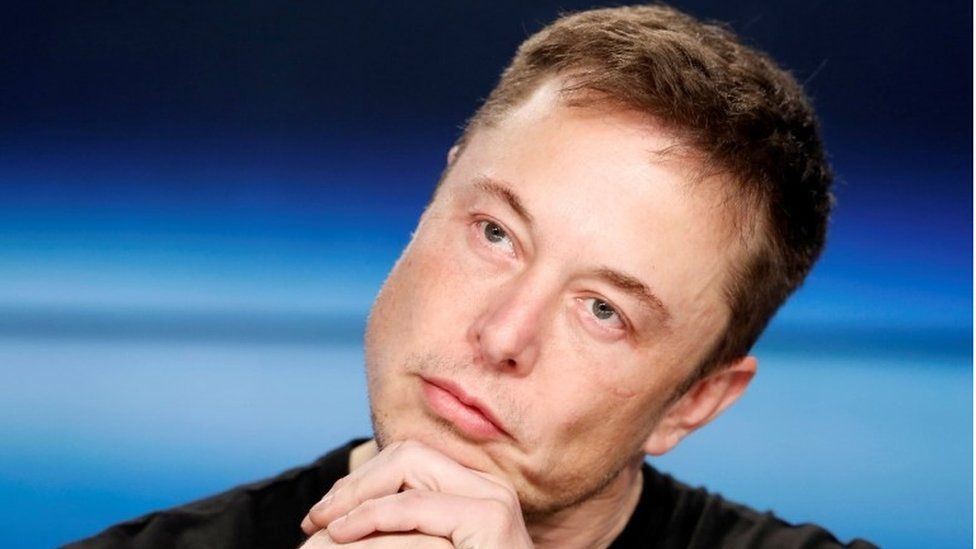 Elon Musk's bombshell announcement that he is thinking of taking the electric car company Tesla private has landed him a lawsuit from unhappy investors.
The American entrepreneur said on Tuesday that de-listing from the stock exchange could be the "best path forward" for the firm.
His comments caused the share price to shoot up 11% to nearly $380 (£298), though it has since fallen back.
Short-sellers, who bet on share price falls, allege he misled the market.
Mr Musk, Tesla's founder and chief executive, announced that he might take the company private in a deal worth $72 billion, valuing the company at $420 a share.
However, he did not specify exactly where the money for such a deal, which would be the largest of its kind for more than a decade, would come from.
Mr Musk, who owns a fifth of the company, has complained previously about "negative propaganda" from short-sellers.
He said he hoped taking the firm private would protect Tesla from the distractions of share price volatility and pressure to meet quarterly financial targets.
Short-sellers, who make a profit by borrowing shares, selling them and then buying them back at an expected lower price, claim to have lost millions thanks to Mr Musk's comments.
Plaintiff Kalman Isaacs alleges the announcement was aimed at "completely decimating" short-sellers.
His lawsuit, and another filed by William Chamberlain, accuse Mr Musk and Tesla of violating federal securities laws and artificially inflating Tesla's share price.
Neither Mr Musk nor Tesla have commented on the lawsuit, which was filed in a federal court in San Francisco.
The tech entrepreneur is no stranger to controversy.
Only last month he was forced to apologise for insulting a British diver involved in rescuing a youth football team from a cave in northern Thailand.