Firms 'struggling to recruit as EU workers stay away'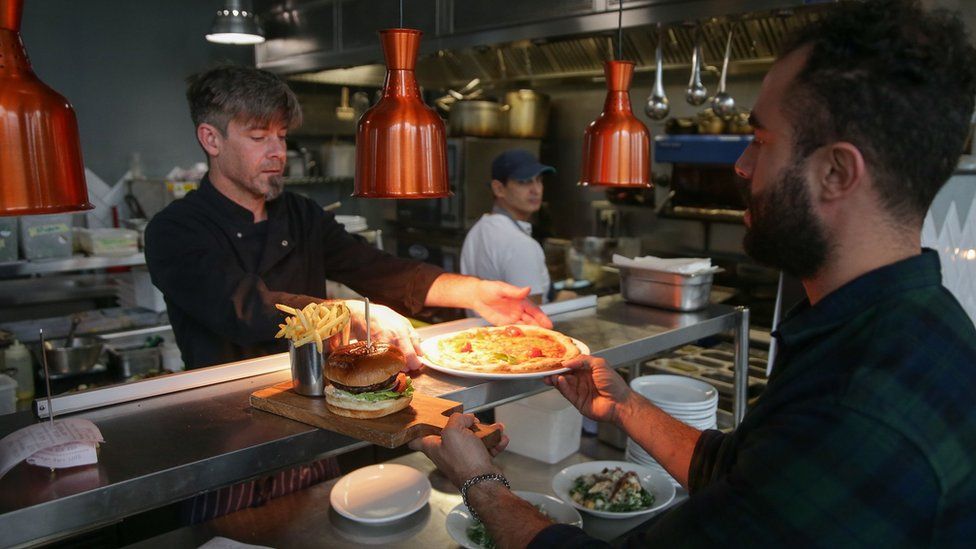 Firms are struggling to recruit staff after a steep fall in the number of people coming to Britain from the European Union, a report has said.
Some 40% of employers had found it harder to fill vacancies in the past 12 months, the Chartered Institute of Personnel and Development (CIPD) found.
However, it also said a tighter labour market was boosting wages for some.
Quoting official figures, the CIPD said the number of EU-born workers in Britain increased by just 7,000 between the first quarters of 2017 and 2018.
This follows a rise of 148,000 in the same period in 2016-2017.
The human resources industry body said the 95% drop had worsened existing labour shortages, creating a "supply shock". Sectors that rely on non-UK labour have been badly hit, including IT, transport and storage and construction.
It surveyed 2,000 employers and found the number of applicants per vacancy had dropped at every skill level - low, medium and high - since last summer.
Respondents said they received an average of 20 applicants for the last low-skilled vacancy they tried to fill, compared to 24 in summer 2017 and 25 in autumn 2015.
For every high skilled vacancy, there were six applicants versus eight last summer.
Labour shortages typically push up salaries, but at a time of record employment, UK wage growth has remained weak, with some blaming low productivity rates.
However, the CIPD's research found the shortage of candidates was starting to push up salaries at some firms.
More than half of employers who had found it harder to recruit in the last 12 months said they had increased starting salaries in response.
And among organisations that found it tougher to retain staff, 55% had put up wages, particularly for their most valued workers.
Alex Fleming, president of staffing at Adecco, which co-authored the study, said: "With Brexit looming we're seeing a talent shortage and a more competitive marketplace.
"In this candidate-short landscape the pressure is on employers to not only offer an attractive salary, but also additional benefits."