US pushes back on foreign takeover deals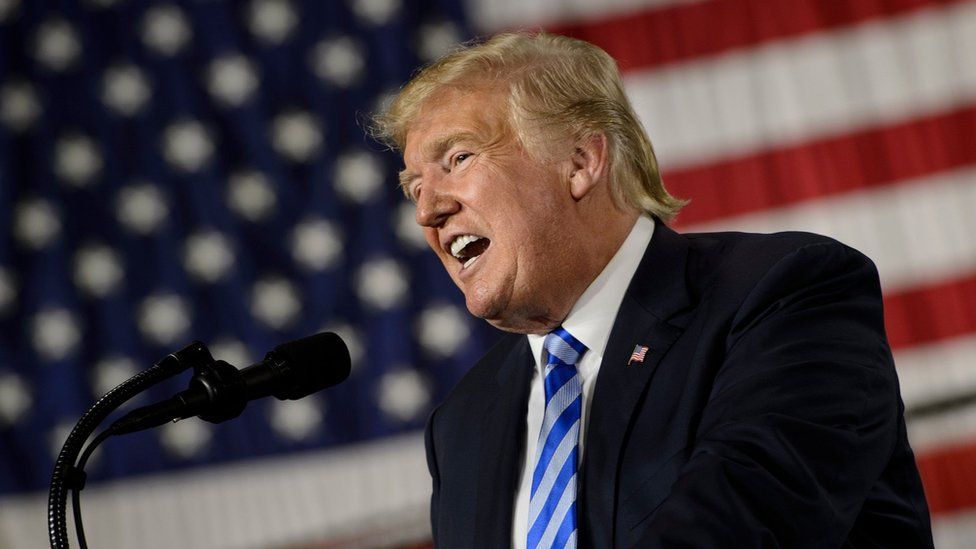 The US has passed a new law that strengthens the government's power to review - and potentially block - business deals involving foreign firms.
US President Donald Trump signed the bill, which is part of a broader military spending measure, on Monday.
The US worries Chinese firms use investments and acquisitions to gain access to new technology - a concern also behind the US-led trade war.
China was critical of the US defence act.
The law was supported by both Republicans and Democrats in Congress, which approved the measure earlier this year.
It comes as other countries, including the UK, consider ways to toughen their scrutiny of foreign deals with an eye to China.
The new law expands the type of deals subject to potential review by the Committee on Foreign Investment in the US (CFIUS), which vets foreign investments to see if they pose a risk to national security.
For example, it directs the committee to consider how potential transactions might affect personal data and cyber-security and whether an investment gives foreigners access to "material" non-public information.
It also strengthens export controls, allowing the US to review overseas deals, such as joint ventures.
The new law does not specifically name China.
However, it directs CFIUS officials to consider whether the transaction involves a "country of special concern that has a demonstrated or declared strategic goal of acquiring a type of critical technology or critical infrastructure".
China criticised the measures, saying it would comprehensively assess them.
"The US side should objectively and fairly treat Chinese investors, and avoid CFIUS becoming an obstacle to investment cooperation between Chinese and US firms," China's Commerce Ministry said, according to Reuters.
US Treasury Secretary Steven Mnuchin said he welcomed the new law.
Skip twitter post by Steven Mnuchin
Glad to see FIRRMA signed into law today. It will strengthen CFIUS and enhance the Government's capacity to protect critical technology while keeping the U.S. open to investment.

— Steven Mnuchin (@stevenmnuchin1) August 13, 2018
The BBC is not responsible for the content of external sites.
End of twitter post by Steven Mnuchin
Even without the new law, rising US scrutiny of Chinese transactions appears to have dampened investor appetite.
Rhodium found US regulators blocked about $2bn in Chinese deals in the first six months of 2018.
Those included the sale of a US money transfer firm to Ant Financial, Alibaba's digital payments arm, and the acquisition of Skybridge Capital by HNA.