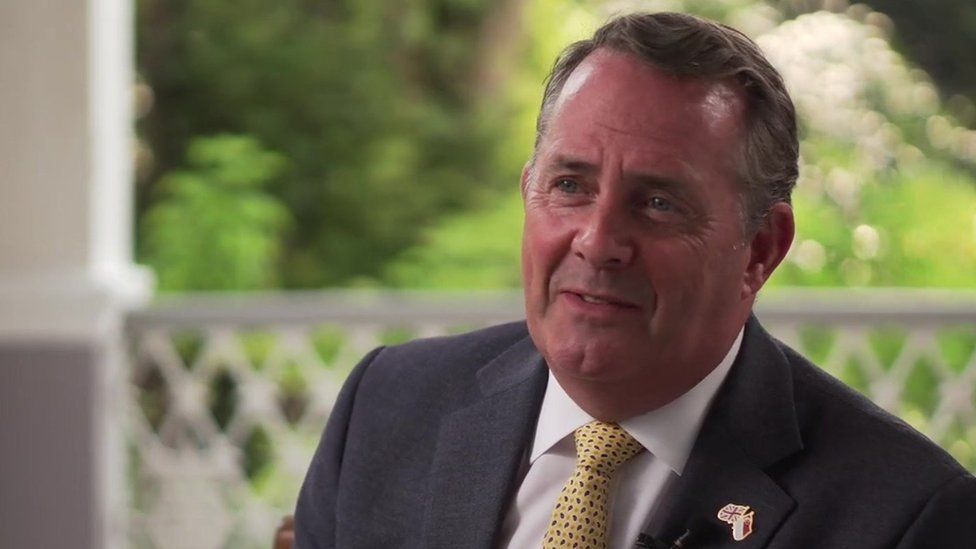 Just a few weeks after the UK trade secretary Liam Fox said the odds of a no-deal Brexit were at 60-40, he now appears to have moved away from those initial projections.
Speaking to me in an interview in Singapore, where he has been touting UK trade opportunities to Asian governments and businesses, Mr Fox says that things have changed since he made that assessment.
He said there appeared to have been "an increasing engagement" by European capitals in recent weeks, and that while he can't be "scientific" about the odds of a no-deal scenario - that it feels like there's an increased focus to get an agreement.
Dr Fox reiterated that the government does want a deal with Europe - but that if there is no deal "it wouldn't be the fault of the UK government, it would be the fault of its European partners".
The negotiations over what kind of deal the UK will have with the EU have been closely watched out here in Asia, not just by governments who the UK is courting for future trade deals, but also by British businesses based out here.
But while he acknowledged there would be some disruption to the UK economy in the event of a no-deal, he dismissed the estimates by the chancellor, saying they were "rather hard to swallow".
Dr Fox also said however that if there were "impediments to trade and investment" that appear in Europe during this process, it would send a signal to the rest of the world's investors "about how open Europe is to business".
What that means in reality is harder to gauge. British businesses have told me that while the ambitions are grand - it's not clear how the government plans to implement these plans, especially across Asia where there is a lack of human infrastructure in the UK's trade department to build key relationships and lobby governments on behalf of British business.
Still, Dr Fox is clocking up the air miles.
He was in China before Singapore, and is due to visit Brunei next. He signed an agreement to sell more dairy to the Chinese market.
The UK has been courting China with the hopes of signing a deal with Beijing post-Brexit.
But when I asked him whether the UK would be willing to compromise on intellectual property agreements to get more access to the Chinese market - he said the UK wouldn't give up its "crown jewels".