JD.com head Liu briefly held in US for sexual misconduct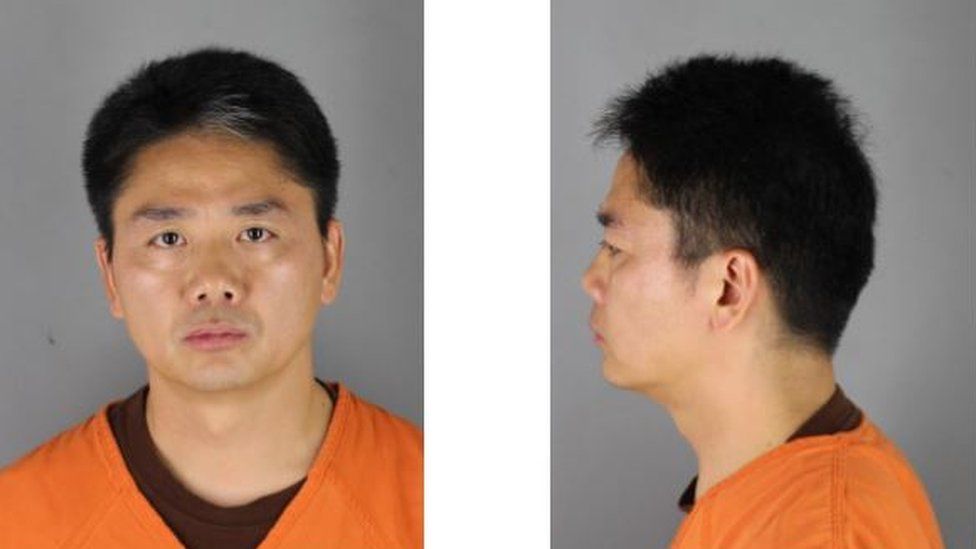 The chief executive of Chinese online retailer JD.com, Liu Qiangdong, was briefly arrested in the US on accusations of criminal sexual conduct.
Mr Liu, one of China's richest people, was arrested in Minneapolis shortly before midnight on Friday and released on Saturday afternoon.
JD.com said Mr Liu, also known as Richard Liu, was falsely accused. Police say the investigation is open.
JD.com, also known as Jingdong, has alliances with Tencent and Walmart.
JD.com said in a statement on the Chinese social media platform Weibo that Mr Liu arrest in Minnesota was based on an "unsubstantiated accusation".
"The local police quickly determined there was no substance to the claim against Mr Liu and he was subsequently able to resume his business activities as originally planned," it said.
Minneapolis police said they were releasing no further information on the case as it remained active.
"We made the decision to release him, that is not indicative of the strength of the evidence," John Elder, police public information officer, told the BBC.
"There is absolutely no restriction on his travel. The understanding is that if we need to get in touch with him, we will be able to do so."
Mr Liu has a net worth of $7.9bn currently (£6.1bn) , according to Forbes. He shared spot 140 with two others on Forbes' 2018 billionaires list, where his net worth was put at $10.8bn.