Water companies to cut bills in England and Wales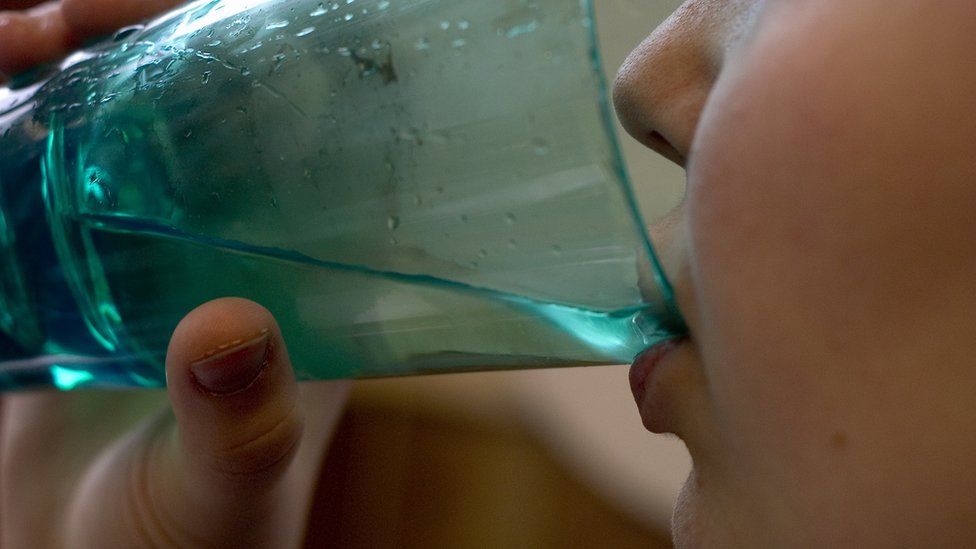 Water companies have set out plans to cut bills for millions of consumers in England and Wales.
Severn Trent and United Utilities said they would cut the average bill by 5% and 10.5% respectively. Thames Water said bills would be unchanged.
The plans are being submitted by water companies in England and Wales to the regulator Ofwat for the five years between 2020-2025.
Ofwat will publish an assessment of each company's plan in January 2019.
Water UK, the lobby group for the industry in the UK, summarised the plans submitted to Ofwat by the nine main providers and a number of smaller providers in England. It found average domestic water bills were planned to fall by more than 4% in real terms across England as a whole.
The regulator said in December that the results of its price review would result in a cut in bills between £15 and £25 a year from 2020 to 2025.
Since privatisation in 1989, water bills have risen above inflation by about 40% and the regulator has faced criticism for overestimating the costs incurred by water companies, which have been taken into account by Ofwat during its price reviews.
John Russell, Ofwat senior director for strategy and planning, said: "We've reached a milestone in our price review process. From now and until January 2019 we'll pore over each and every business plan and we'll be looking for evidence that they are robust, ambitious and, crucially, that they have been shaped by customers."
Thames Water, the UK's largest water company, said that while bills would be flat over the five-year period being reviewed it intended to invest some £2.1bn to "boost resilience and reduce leakage" after it was fined £120 million in June over leakage failures.
In the North West of England, customers of United Utilities are being promised a 10.5% reduction on average bills in real terms and 250,000 fewer households in water poverty by 2025.
Severn Trent said the 5% fall in real terms it was promising its 8.1 million customers was the largest in two decades. Its 200,000 customers at its Welsh operation Hafren Dyfrdwy Cyfyngedig, though, will incur bill rises of 2.2%, although it said these would still be the lowest in Wales.
Welsh Water, which has three million customers across most of Wales, Herefordshire and parts of Deeside and Cheshire, said average bills should fall by 5% by 2025 and that costs would be reduced by 10% to help fund the cut.
At South West Water, average customer bills are being forecast to fall by 11% and for 9% at its Bournemouth Water arm by 2025.
South West Water also sets out a "first of a kind" plan to offer customers a stake in the business from 2020 and the prospect of meetings where customers can cast votes.
Customers could be given an option, alongside bill reductions, rebates and reinvestment, to have shares in parent company Pennon or a stake in South West Water itself.
Anglian Water said its bills would rise - but by less than 1%. The region receives only two thirds of the national average rainfall.
Ofwat has required companies to set out how much they intend to invest, what they will charge customers, how they will support vulnerable customers and how they will ensure their infrastructure is resilient for the long-term.
Water UK said water companies in England intended to cut leakage by more than 16% over the five years. This is the biggest leakage programme for 20 years and would save the equivalent of 184 Olympic-size swimming pools of water every day by 2025, Water UK said.